OUTDOOR AUDIO
Enjoy incredible sound that is customized to your outdoor environment.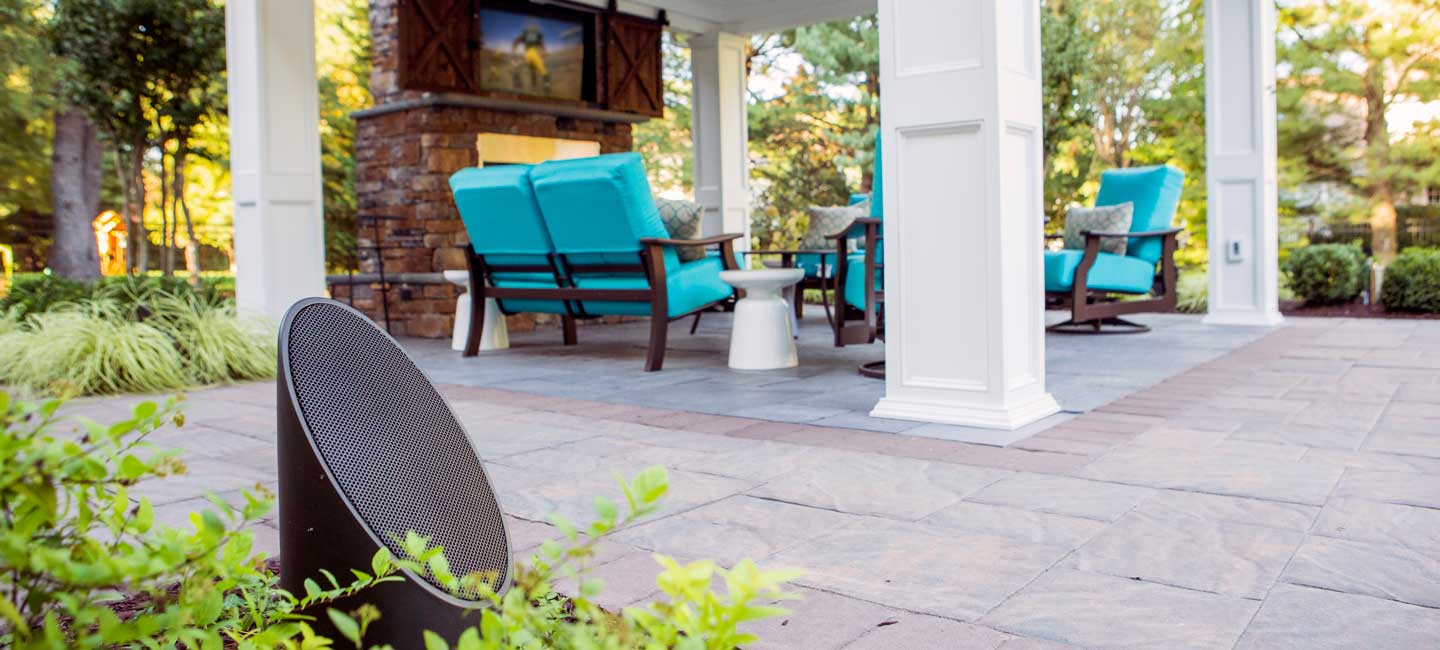 QUALITY OUTDOOR AUDIO SOLUTIONS
The advantages of having outdoor audio systems are many! For starters, the wireless feature allows you to place them anywhere you desire in the great outdoors. Furthermore, the ease of control and long transmission range makes our audio solutions the best.
INTEGRATION
Whether you have a garden, grass or stone, cluttered or open, our speakers are completely weatherproof with no winterization necessary.
PERFORMANCE
The speakers may not look huge, but their performance certainly is. With very little, we can project the right sound throughout your backyard escape from 100 to 1,000 watts.
CONTROL
Maybe you have an automation system or want us to configure a different type of audio solution? Our sound systems are easy to control via Bluetooth or WiFi.
FREE DESIGN CONSULTATION
Let's discuss your outdoor kitchen project.