ASA-D2
A Euro-style, outdoor furniture showpiece and a fully-functional cooking island.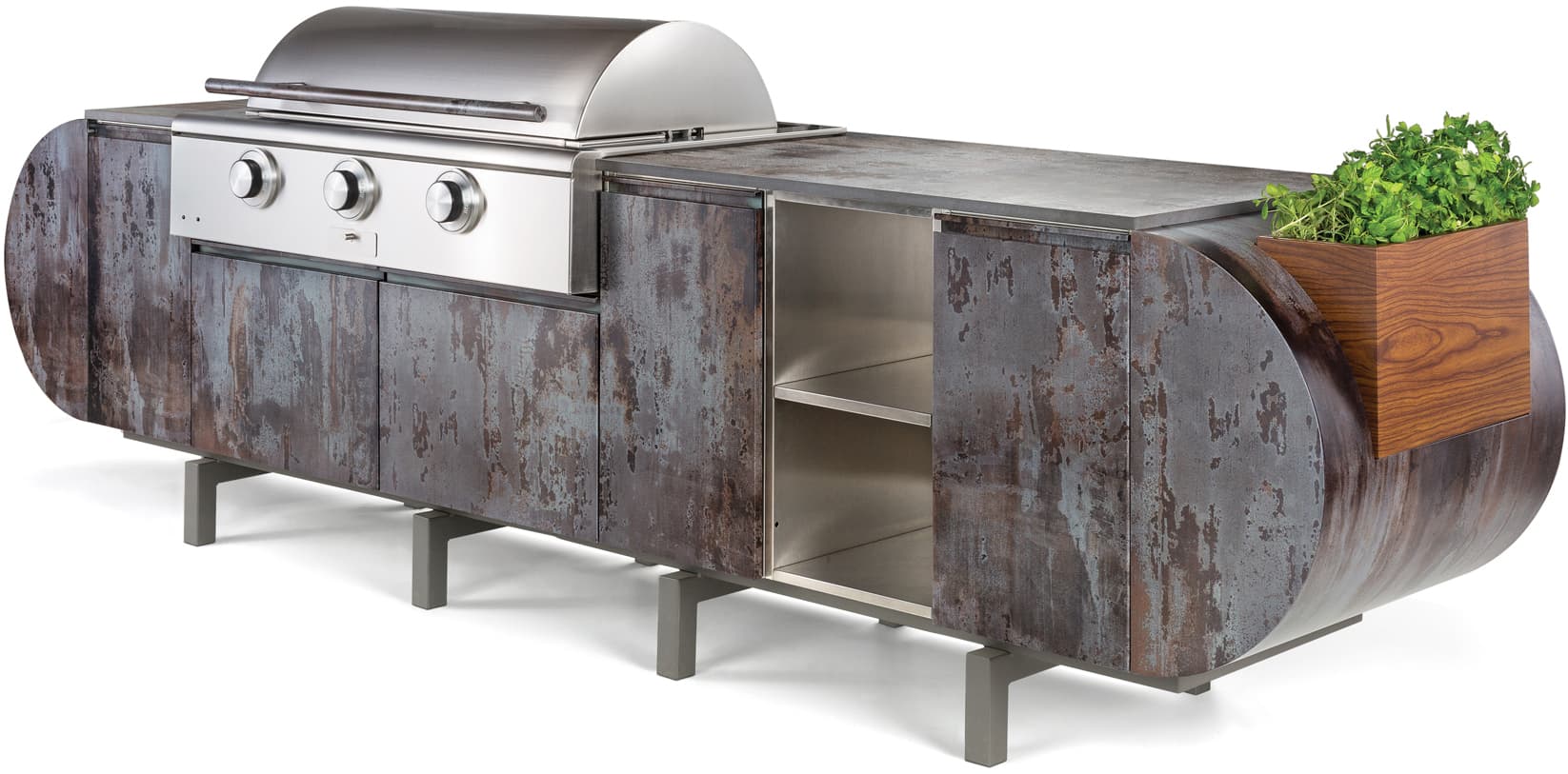 THE NEW GENERATION OF OUTDOOR KITCHENS
Perfect for outdoor grilling and entertaining, the ASA-D2 is an innovative modular outdoor kitchen.
Its free-standing design allows for 360° accessibility and the centrepiece — a Caliber grill with a disappearing hood.
Able to withstand severe weather conditions, the ASA-D2 freestanding outdoor kitchen features an aluminum structure and stainless steel body for strength and stability. An ultra-compact Dekton® countertop provides an excellent cooking surface.
Download brochure for additional information.
HERB PLANTER & COUNTERTOP
The attached planter is perfect for cultivating an herb garden making fresh pickings readily available for chopping on the Dekton countertop and adding to a recipe.
NESTED DRAWERS
Nested drawers and ample shelf space provide plenty of storage and a pull-out trash drawer keeps debris out of sight creating an all-inclusive outdoor kitchen.
CALIBER BBQ GRILL
Caliber grills offer an industry exclusive 20,000 BTU patent pending Crossflame™ Burner plus radiant technology. It features a fully retractable "disappearing" lid with a special counterbalance mechanism that allows for a smooth transition from open to close with ease.
DEKTON COUNTERTOP
Dekton is made of a sophisticated blend of raw materials creating a non-porous, stain-proof surface. The Dekton countertop easily resists the toughest food acids – including wine – making clean up quick and easy.
CABINET FINISHES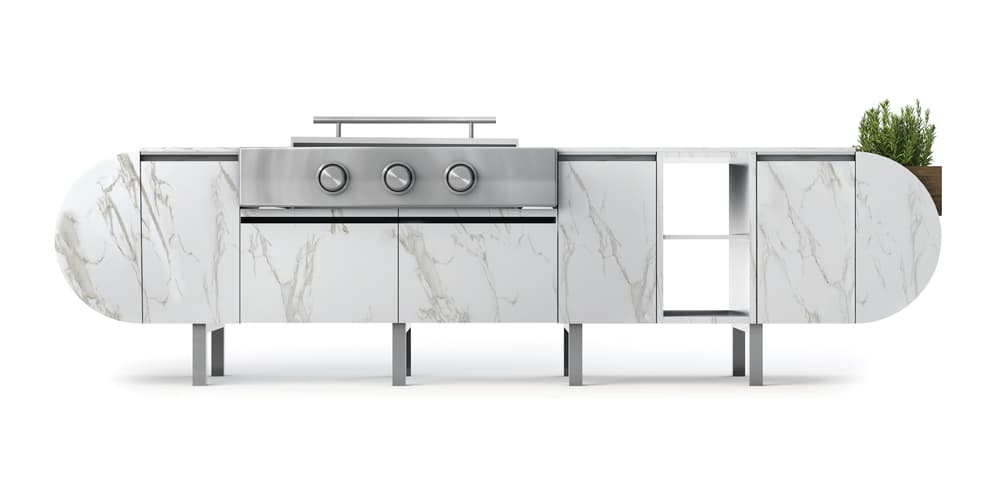 ASA-D2 in AURA finish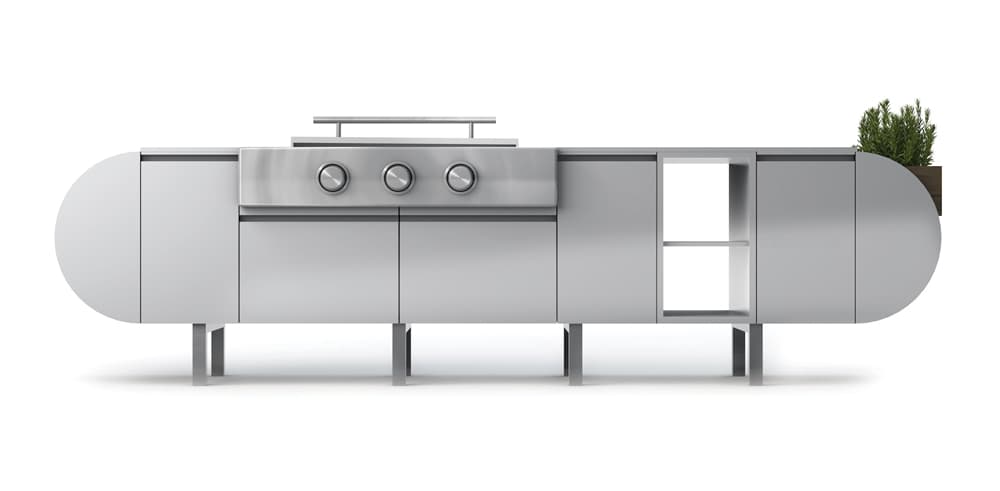 ASA-D2 in HALO finish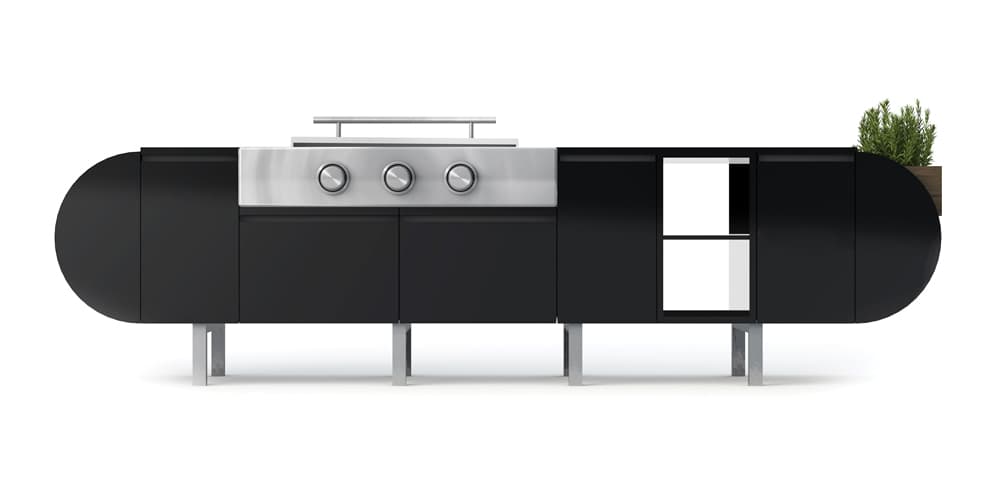 ASA-D2 in DOMOS finish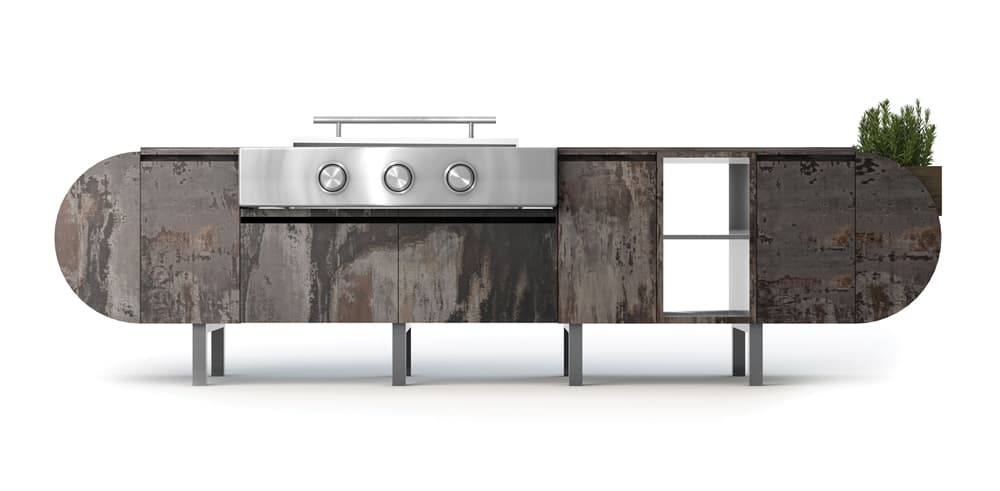 ASA-D2 in TRILIUM finish
COMPLIMENTARY DESIGN CONSULTATION
Let's discuss your outdoor kitchen project.