INDUSTRY LEADER
Garage Living is an industry leader in the garage renovation sector. Since 2005, we have grown to over 20 locations in North America. Our expertise in crafting custom storage solutions for the garage has moved into the great outdoors.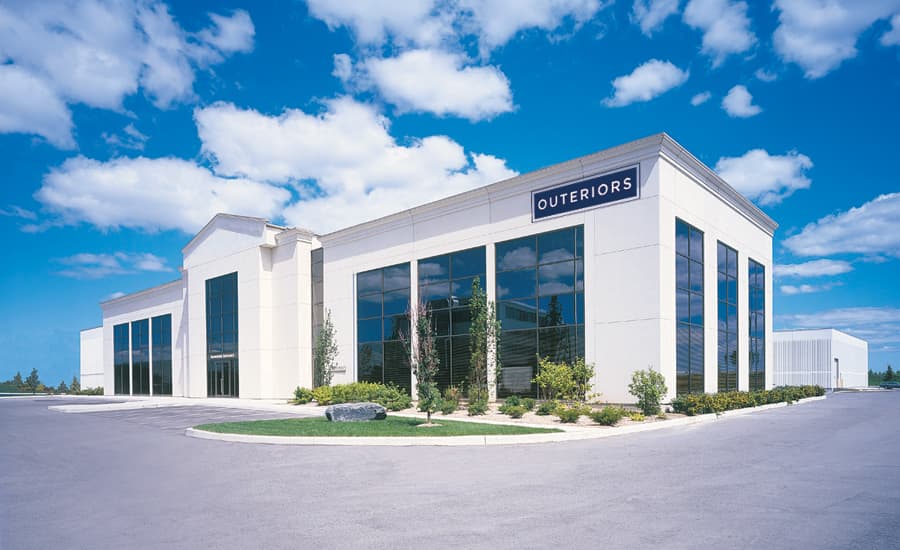 HIGHEST QUALITY
Quality cabinetry is what you've come to expect from Garage Living. Our outdoor kitchen cabinetry and grills are no different. We work with only the best brands in the industry.
Any outdoor kitchen we install is built to last, even through our harsh Canadian winters.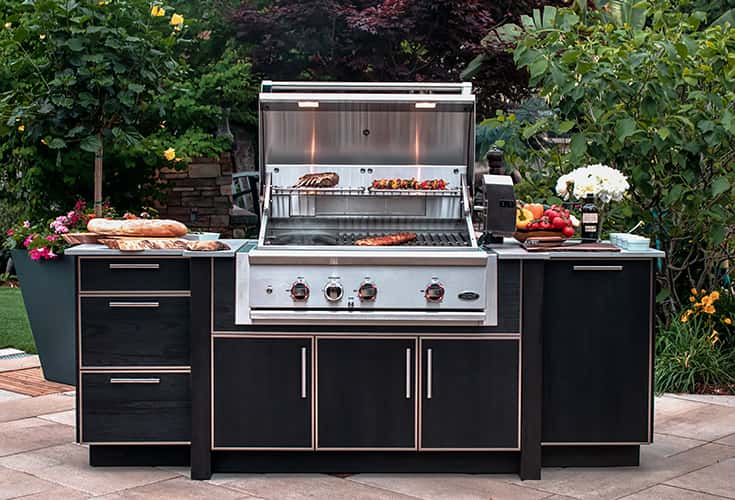 DESIGN EXPERTISE
We are the experts you've come to trust. Our professional design consultants are dedicated to creating an outdoor kitchen that is customized to your needs and desires.
You'll appreciate the attention to detail that only comes with custom-design and years of experience, knowing your kitchen will be a perfect fit for you.
We take care of everything. You won't have to coordinate with trades or worry about multiple installation dates. Our full-service approach is designed to make your project stress-free.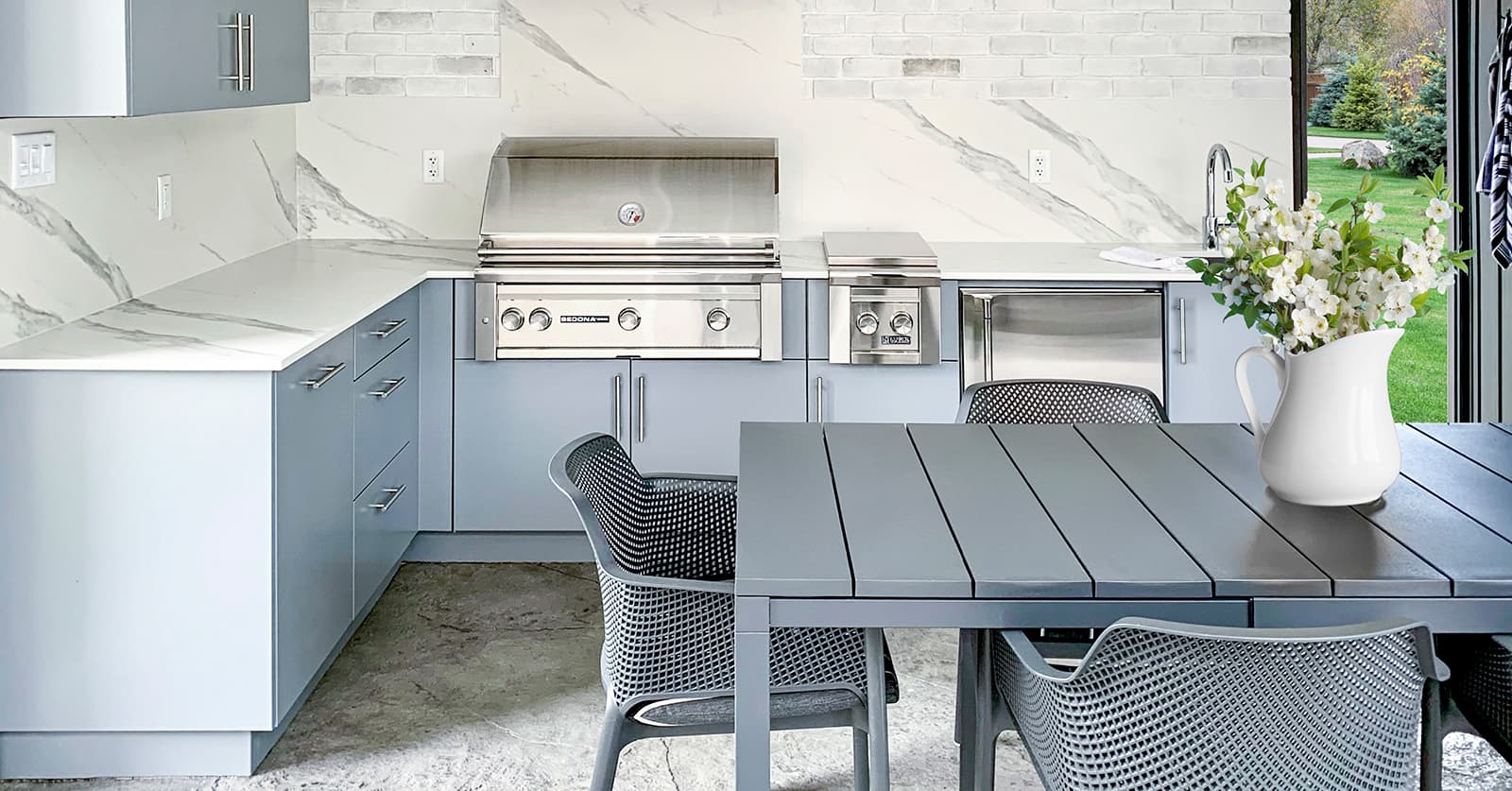 OUTDOOR LIVING
Whether you're a gourmet cook or just someone who loves to entertain, our outdoor kitchens will elevate your outdoor cooking and entertaining experience. Imagine a beautiful, custom-designed kitchen with everything you need to create the perfect meal, without ever having to leave your backyard.
Create a luxurious outdoor living space to call your own.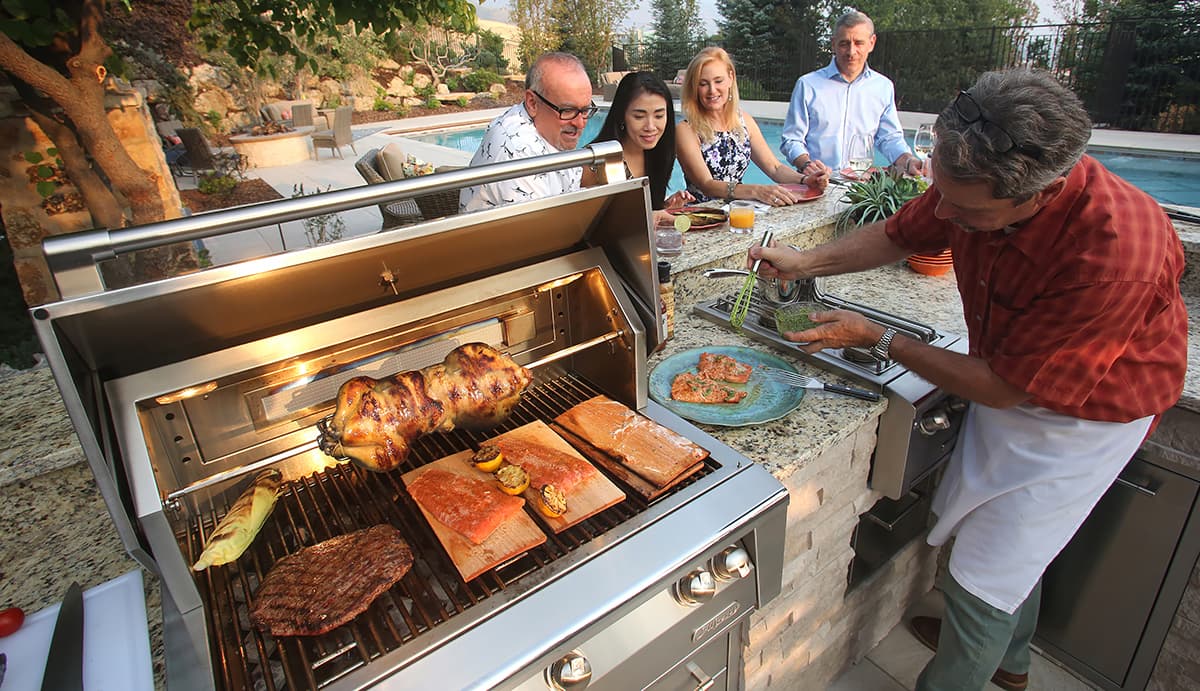 VISIT OUR SHOWROOM
Explore and experience outdoor kitchen displays first-hand. Talk to us about your dream kitchen project.