HESTAN GRILLS
Award-winning performance and innovative grilling features.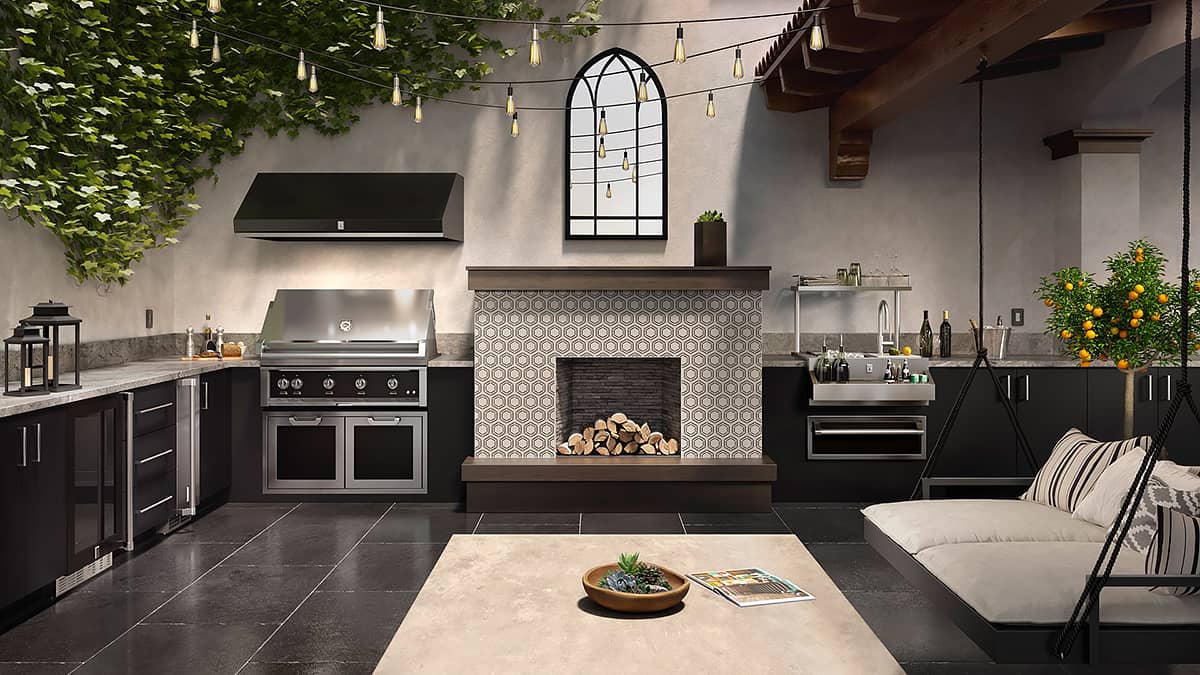 HESTAN OUTDOOR GRILLS
Hestan built-in grills are made in the USA from superior-grade stainless steel to provide heavy-duty performance.
A powerful Trellis Burner™ system provides precision control and even heat coverage. Motion-activated Stadium Lights® illuminates the grill. The spring-assisted Horizon Hood™ opens easily and holds at your desired height. Flip-to-clean ceramic briquettes and signature DiamondCut™ Grates provide even heat distribution and easy cleaning. A quiet infrared rotisserie burner rounds out the innovative features for any grill-master.

42" Hestan Outdoor Built-In Grill

36" Hestan Outdoor Built-In Grill

30" Hestan Outdoor Built-In Grill
12 signature colors
heavy-duty Horizon Hood™ opens easily with spring-assisted hinges and holds place at desired height
motion-activated under-hood lighting
ceramic infrared top burner for searing/finishing and cooking with the included rotisserie
patented Trellis Burner™ design delivers 25,000 BTUs
patented DiamondCut™ grates create a superior grilling surface and greater heat distribution
patented flip-to-clean radiant tray with monogrammed ceramic briquettes generates smoky flavor from drippings
whisper-quiet rotisserie motor system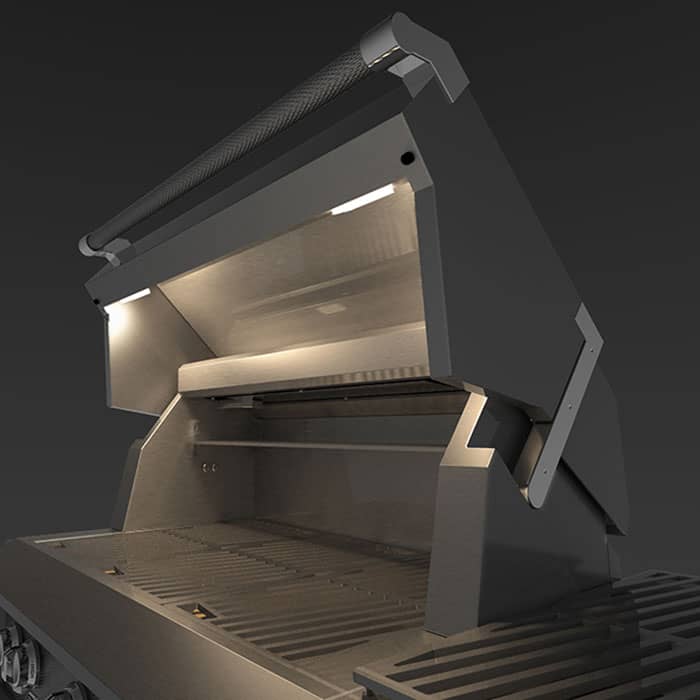 Halogen Stadium Lights™
Motion-activated under-hood lighting illuminates the entire cooking area.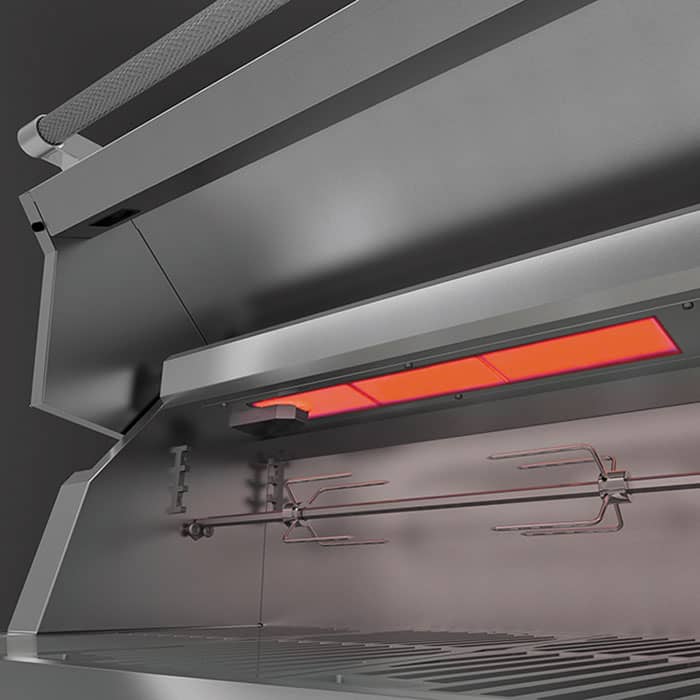 Infrared Top Burner
Delivers 12,500 to 18,000 BTUs for searing, finishing, and included rotisserie.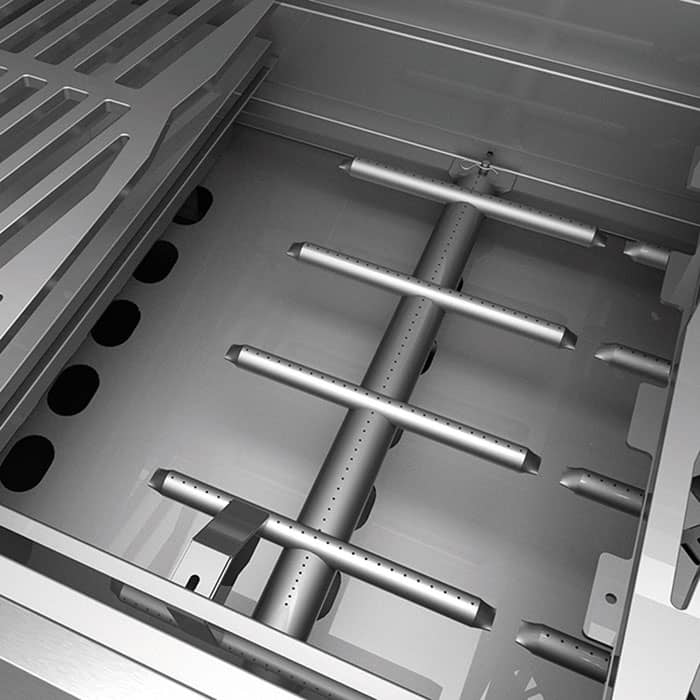 Trellis Burner™
Delivers 25,000 BTUs of high-performance power and precision control.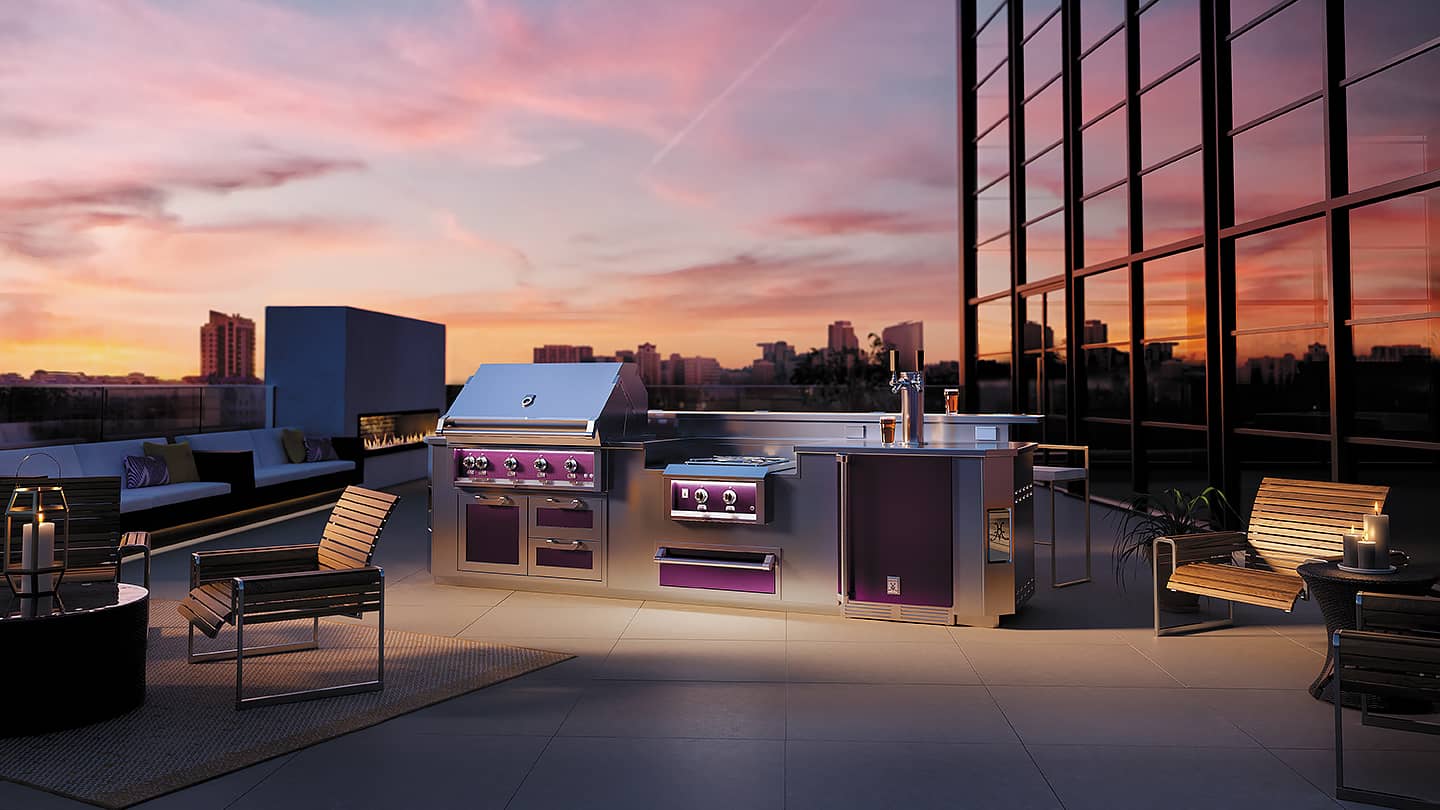 FREE DESIGN CONSULTATION
Let's discuss your outdoor kitchen project.