KALAMAZOO GOURMET
The most versatile grills in the industry. Where refined luxury meets modern design.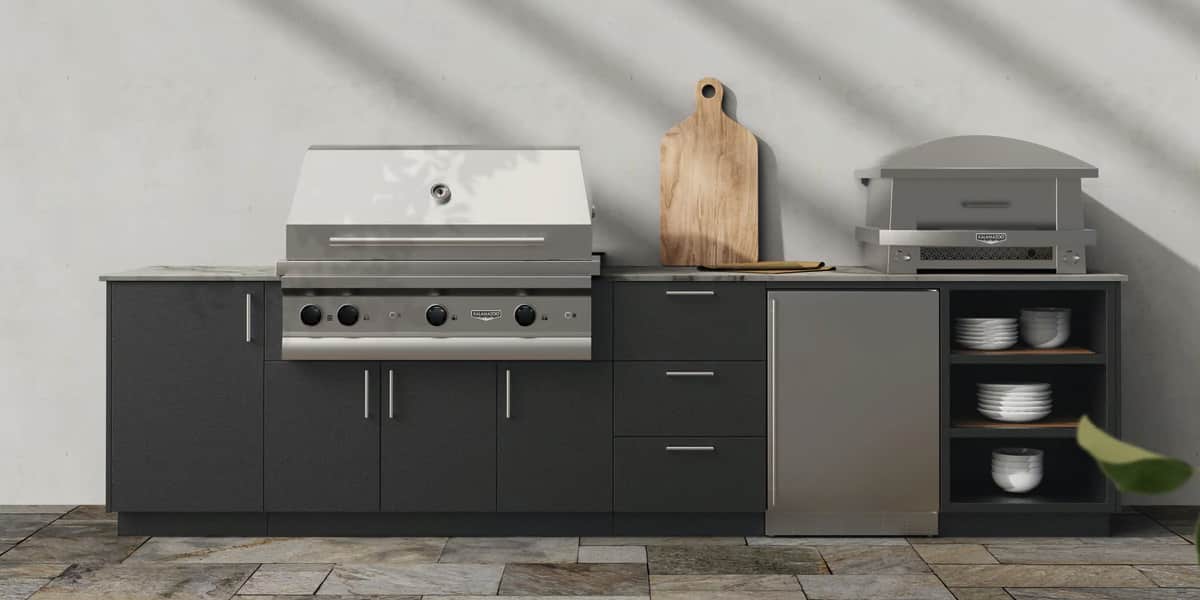 HYBRID FIRE GRILL
Cook with any combination of gas, wood, and charcoal. The Hybrid Fire Grill is incredibly versatile. Sear quickly or cook low and slow.
Kalamazoo Gourmet built-in grills are made in the USA from superior-grade stainless steel to provide heavy-duty performance. With heavy, cast bronze burners and unmatched heat circulation, this is the highest-performance gas grill available.
Available in marine-grade stainless steel
cast stainless steel Dragon Burners™, 26,500 BTUs each (LP)
Rotisserie system with one infrared burner; motor mounted in cabinet
Barbecue burner for indirect, low-temperature cooking
Electronic control bezels with flame sensor LED indicators
Advanced deep hopper clean-out system
Single Hybrid Fire Grilling drawer for wood and charcoal
Heavy-duty stainless steel rod grill grates
Optional laser-cut grilling surfaces available with your choice of patterns optimized for cooking meat, fish, and vegetables
Built from heavy-gauge 304 stainless steel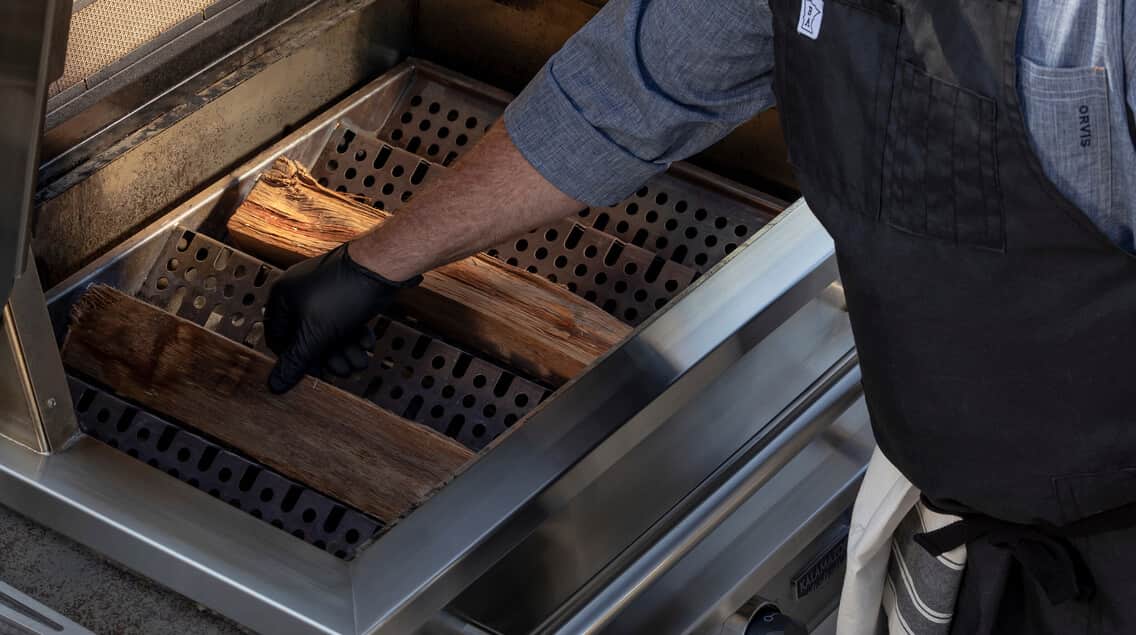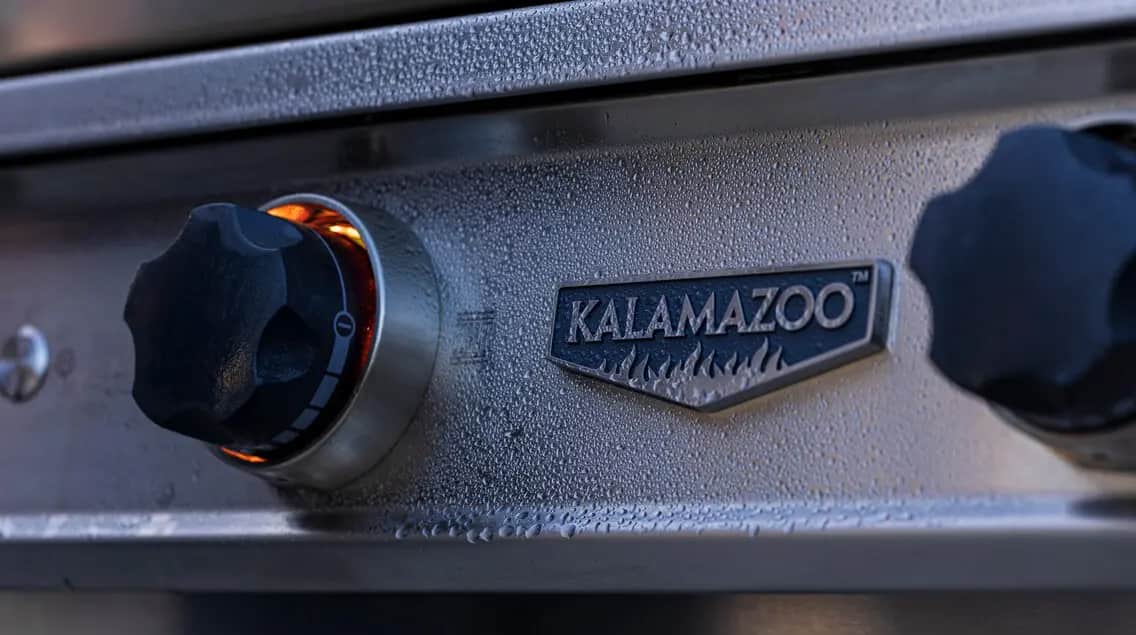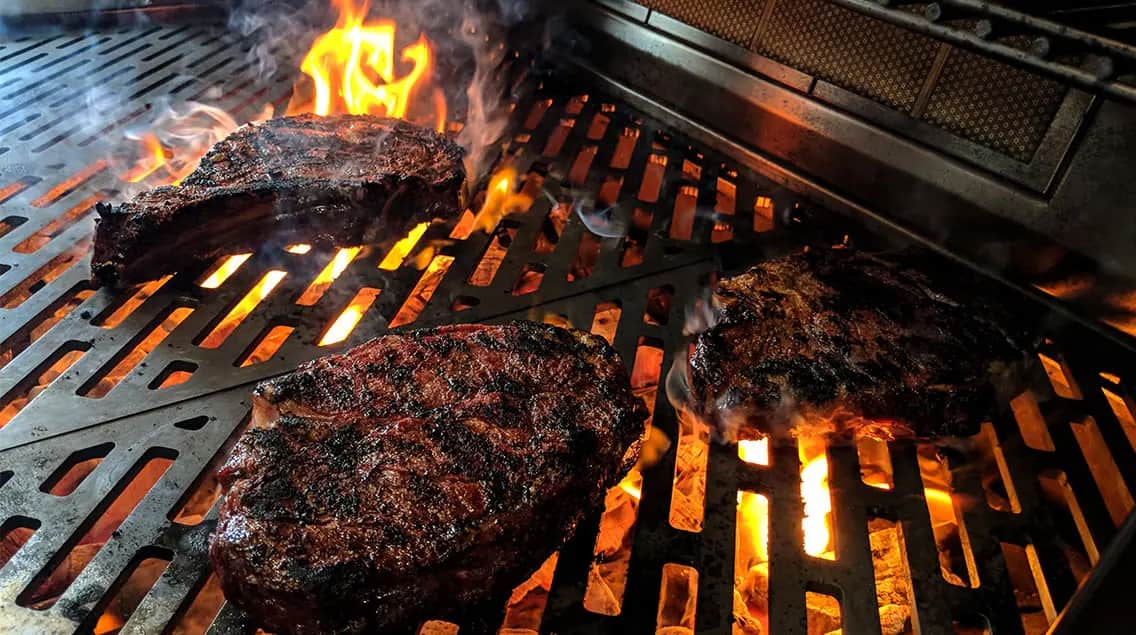 GAS GRILL HEAD
Built like a tank with more than three hundred pounds of handcrafted stainless steel, the Gas Grill Head delivers a superior cooking experience.
Both models can deliver over 750°F (315°C) of intense searing heat across laser-cut grill grates. They also feature an industry first – safety gas control valves. Gas won't flow if the burners aren't lit.
GAUCHO WOOD-FIRED GRILL
The Argentinian style Gaucho Grill is a wood-fired grill with motorized rotisserie and stainless steel heavy duty rod grill grates.
Two high-powered gas burners (24,000 BTUs each) quickly light a wood or charcoal fire. A large control wheel allows food to be raised and lowered above the heat using the 30-inch spoked wheel for the ultimate in wood flavor fire grilling.
SHOKUNIN KAMADO GRILL
The Shokunin is a beautifully designed Kamado style smoker grill. The innovative design is more efficient than a traditional ceramic kamado by adding two inches of insulation beneath its stainless steel exterior.
By expanding the cooking chamber depth, the fire can burn further from the food for a gentler heat which is advantageous when smoking. The adjustable grate system allows you to build your fires at multiple levels.
The durable ipe wood frame and hood handle come in an oiled or natural wood finish makes this grill a showpiece.
COMPLIMENTARY DESIGN CONSULTATION
Let's discuss your outdoor kitchen project.