SEDONA BY LYNX™
12 built-in grills. Up to 69,000 BTU of output and 1,049 sq. in. of cooking area.
Precise power—one ProSear™ Infrared Burner and two Stainless Steel Burners combining to provide up to 69,000 BTU (varies by model)
Consistent assurance—direct spark ignition with battery backup
Perfect clarity—dual halogen grill surface lights
Quick visibility—temperature gauge
Easy opening—Lynx Hood Assist
Ready rotisserie—dedicated rotisserie back burner, motor, spit rods, and forks
Generous capacity—1,049 square inches of cooking surface (varies by model)
Beautiful illumination—blue-lit control knobs
Steady performance—heat-stabilizing design
Smooth opening—fluid rotation handle
Premier platform—stainless steel grilling grates
Steadfast durability—heavy-duty welded construction eliminates gaps where grease can collect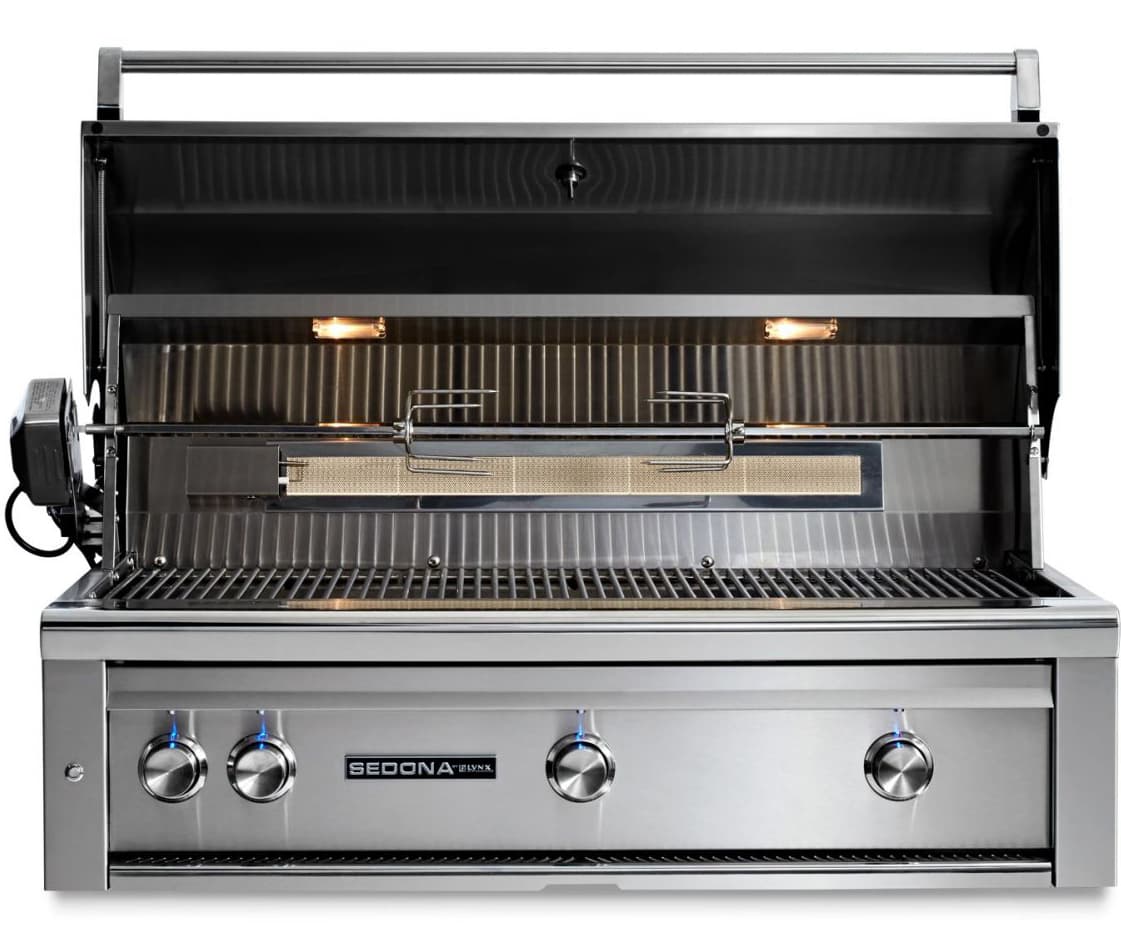 PROSEAR™ INFRARED BURNER
To properly sear a generous cut of filet mignon, scallops, or even pineapple slices, you need an instant response from a powerful burner. The ProSear™ Infrared Burner delivers.
Acclaimed for its immediate response and 23,000 BTUs of intensive heat, the ProSear can also do more. Unlike a simple "searing burner" with limited settings, the ProSear is completely variable—so you can use it for delicate dishes as well.
It's plenty of power, at your control, and a lifetime warranty to back it up.
STAINLESS STEEL BURNERS
Lynx's 23,000 BTU burners are engineered to endure temperatures up to 2,000˚F. That means it can perform under fire, and perform for years—in fact, our stainless steel burners come with a lifetime warranty. Paired with our ceramic radiant briquettes, these burners provide a quick and even heat that you can tailor for perfect results year after year.
SPARK IGNITION SYSTEM
The perfect meal begins with a spark. The Lynx Spark Ignition System lights your grill quickly and safely, with just the push of a knob. With electric ignition and a battery back-up, you don't need to try more than once. Now you can be certain that, when you're ready to grill, your grill will respond.
SEAMLESS WELDED CONSTRUCTION
A Lynx welder pauses to focus on an unwelded seam… then, with one swift and steady stroke, he sweeps his torch across the seam—like painting a perfect line—and an unbroken edge emerges.
Lynx does not use mechanical fasteners. They form every sheet of metal into a solitary, seamless body of shimmering steel, free of gaps and seams where moisture could collect.
Hand-tooled, precision welded, and highly polished by the skilled specialists in their shop, each and every grill is inspected before it leaves our floor. Lynx examine details on every side, step back, and check reflections in every light, to ensure that your grill embodies Lynx—finished with invisible welds and hand-polished edges that shine like mirrors.
INTEGRATED ILLUMINATION
Every Lynx grill incorporates elegant blue illumination emanating from each knob with a calm blue light. As you lift the lid, intuitive halogen illumination shows you exactly how your food is looking.
LYNX HOOD ASSIST
Solid stainless steel gives Lynx grills a sense of substance. They feel firm at every touch, with a sound and an aura of permanence. But you can lift the hoods with just a finger—each one is centrally balanced, and has a heat-treated assist system that makes it surprisingly weightless to open and close.
You'll probably do it twice—just to feel it again.
CERAMIC RADIANT BRIQUETTES
Perfect outdoor cooking begins with even heat. Charcoal briquettes can form a steady glow of heat beneath your food—but traditional gas grill burners can create irregular hot spots, forcing you to continually flip and move your food to achieve an even finish.
With Lynx Ceramic Briquettes, your gas grill emanates a perfectly even heat across the base of your grill.For your convenience, in five minutes, you can cleanse the briquettes by reversing the tray and raising the heat.
EXPANSIVE GRILLING SURFACE
Lynx's expansive grilling surfaces provide greater depth, extending to more than 20 inches deep on most models. You might not need it all. It just feels good to have it.
ROTISSERIE SYSTEM
A rotisserie unlocks a new realm of food. There is no better way to carefully and evenly cook generous meats like whole chickens and roasts, or baskets of vegetables, chicken wings, and sides.
The Lynx Rotisserie has a dedicated burner, selectable positions, and selectable speeds to ensure you have a full range of options. With the optional Lynx Rotisserie Basket, you can carefully cook smaller dishes and sides while preparing a main—you can even roast your own coffee beans.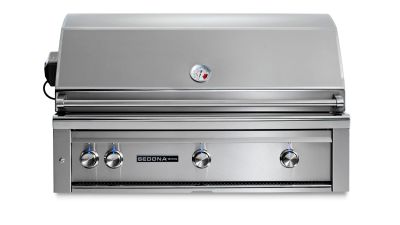 42" (L700PSR)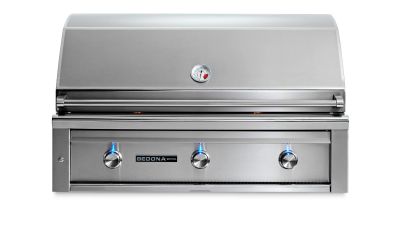 42" (L700PS)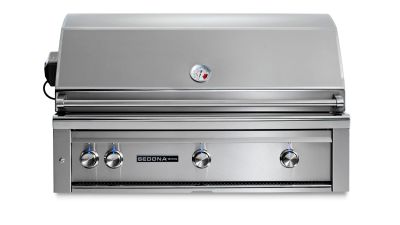 42" (L700R)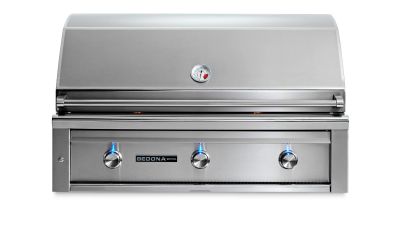 42" (L700)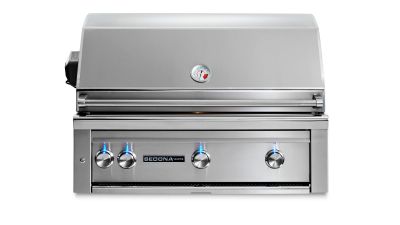 36" (L600PSR)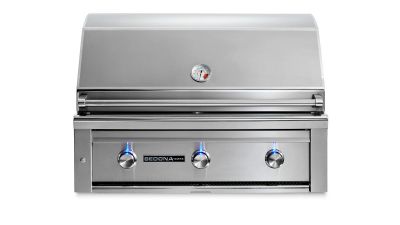 36" (L600PS)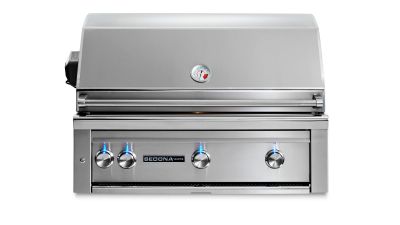 36" (L600R)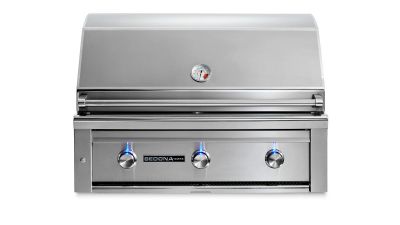 36" (L600)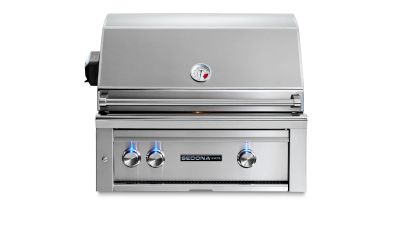 30" (L500PSR)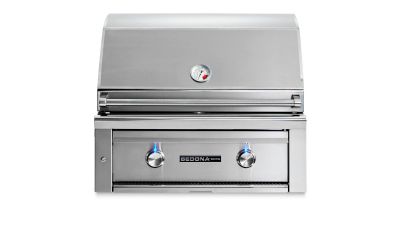 30" (L500PS)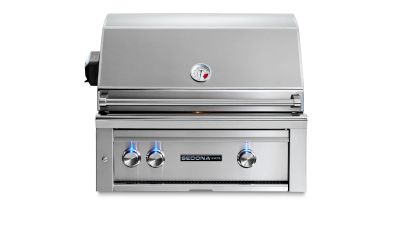 30" (L500R)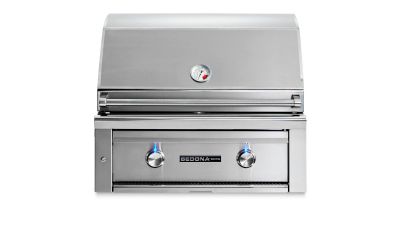 30" (L500)
COMPLIMENTARY DESIGN CONSULTATION
Let's discuss your outdoor kitchen project.