LANDSCAPE LIGHTING
Enjoy the beautiful landscaping around your home into the evening with our LED lighting solutions.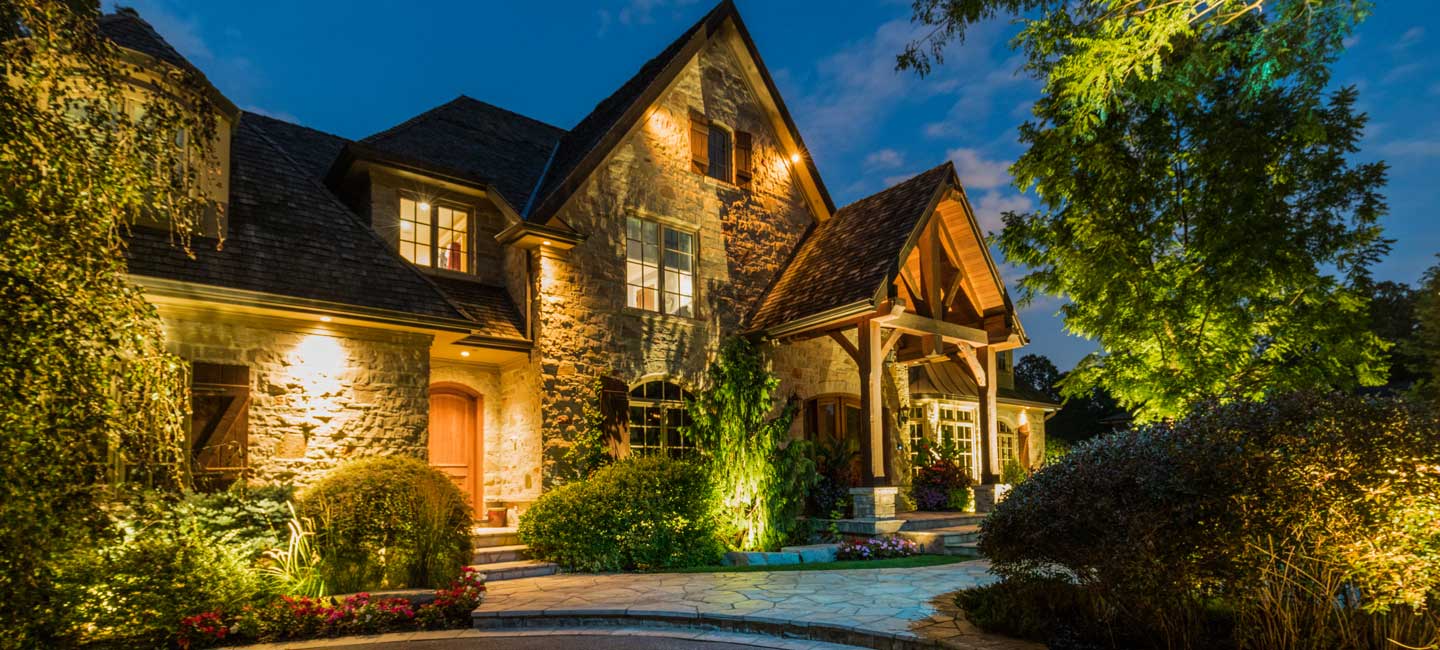 LED ADVANTAGE
LED lighting produces more light per watt than incandescent bulbs. You'll enjoy higher energy-savings, and longer lasting lights that are environmentally friendly. LEDs can emit light for any intended colour without additional filters, and lower costs.
LOW MAINTENANCE
You don't have to do anything. The wiring is safely out of the way. All LED lights are weatherproof to withstand harsh Canadian winters.
AUTOMATION
Choose from automatic dusk till dawn lighting or program lighting for custom on/off times to suit your needs.
WARRANTY
We offer a lifetime system warranty. Our LED lights come with a 5-year warranty, rated for 50,000 hours. That's roughly 17 years of typical usage!
COMPLIMENTARY DESIGN CONSULTATION
Let's discuss your outdoor kitchen project.