WHY NATUREKAST?
Luxurious outdoor cabinets with a wood finish that won't warp, fade, or crack.
WHAT IS NATUREKAST?
Discover the rich look of real wood outdoor cabinets without the constant maintenance. NatureKast has revolutionized the outdoor kitchen industry by offering the first 100% weatherproof cabinet using a technologically advanced hi-density resin system that perfectly replicates the natural colour and texture of real wood.
Enjoy unlimited design options for your outdoor kitchen area along with the widest range of outdoor TV cabinets, decorative molded elements, and full-access appliance cabinets.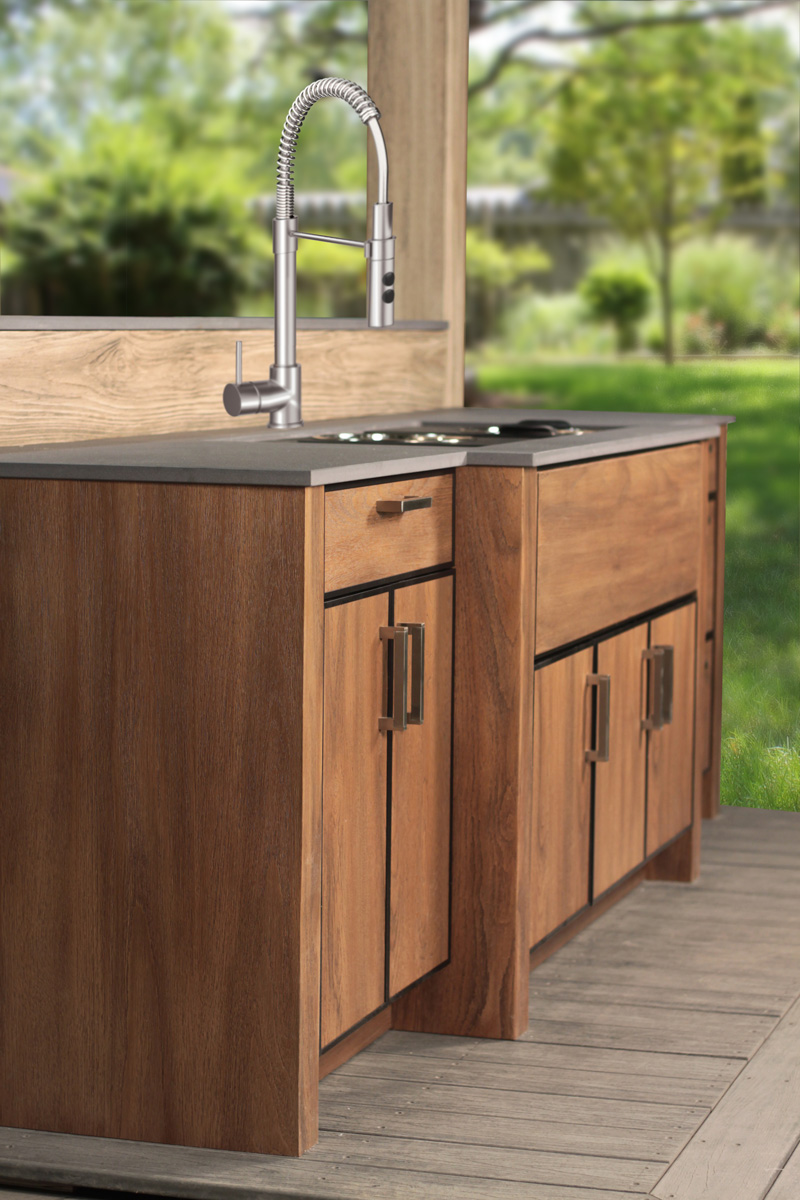 WHY PVC?
Polyvinyl Chloride (PVC) is a man-made polymer (synthetic organic material) used in many applications. In the cabinet industry, it's a groundbreaking method of weatherproof construction. PVC is a robust, lightweight plastic with excellent properties for use outdoors.
NatureKast cabinets and drawer boxes are built from 100% waterproof PVC which is assembled using a weld-like bonding process that creates the strongest cabinet box on the market.
NatureKast offers white or black PVC cabinetry that is lightweight and easy to clean. Simply spray it with a hose and wipe it dry. The combination of durability and esthetic beauty makes NatureKast one of the best values in outdoor kitchen cabinetry.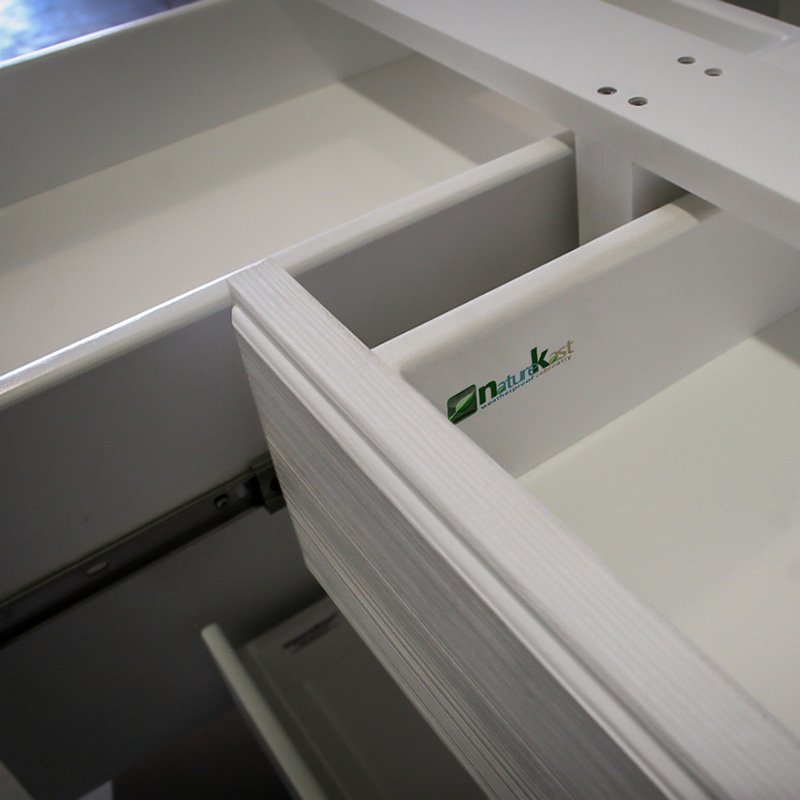 WHAT IS RESIN?
Resin is another type of polymer used to make NatureKast cabinetry.
Imagine a lightweight foam that's injected into a die and pressed down with considerable force. Compressing the cell-like structure of the foam makes it very dense and strong. The combination of resin with PVC provides amazing protection from rain, snow, and sun.
NatureKast also styles the inside of the die to look like real wood. All NatureKast doors, drawer fronts, panels, and planks are created from molds cast from real distressed Cypress wood. This is what creates the natural grain detail.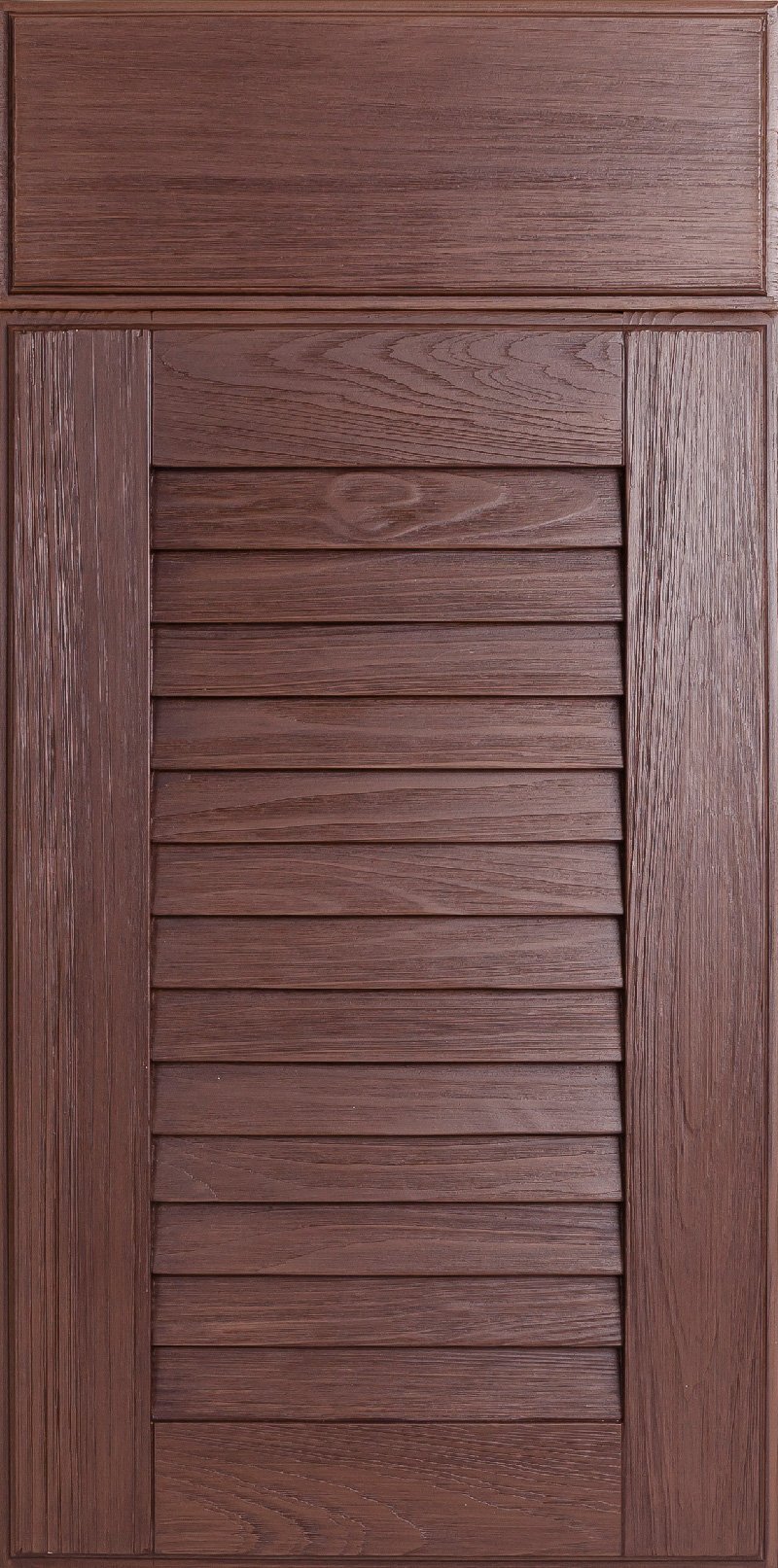 COMPLIMENTARY DESIGN CONSULTATION
Let's discuss your outdoor kitchen project.