FLAT-TOP GRILL
A Lynx Asado Cooktop lets you expand your outdoor menu.
30" ASADO COOKTOP BUILT-IN (L30AG)
The Lynx Asado Cooktop lets you expand your outdoor menu into Asian and fusion dishes that could only be made indoors before – Yangzhou Fan fried rice, a fried pepper and onion topping, or just a mango salsa.
Precise power—two Trident™ Infrared Burners combining to provide up to 46,000 BTU
Multi-layer grilling surface of aluminum sandwiched between two sheets of stainless steel
Backlit blue control knobs
Quick clean-up using removable dual grease trays and removable grilling surface for easy cleaning
A Hot Surface Ignition system lights burners quickly and safely
495 sq. in. dual-zone cooking surface
Heavy-duty welded construction eliminates gaps where grease can collect
Elegant protection with an attractive stainless steel cover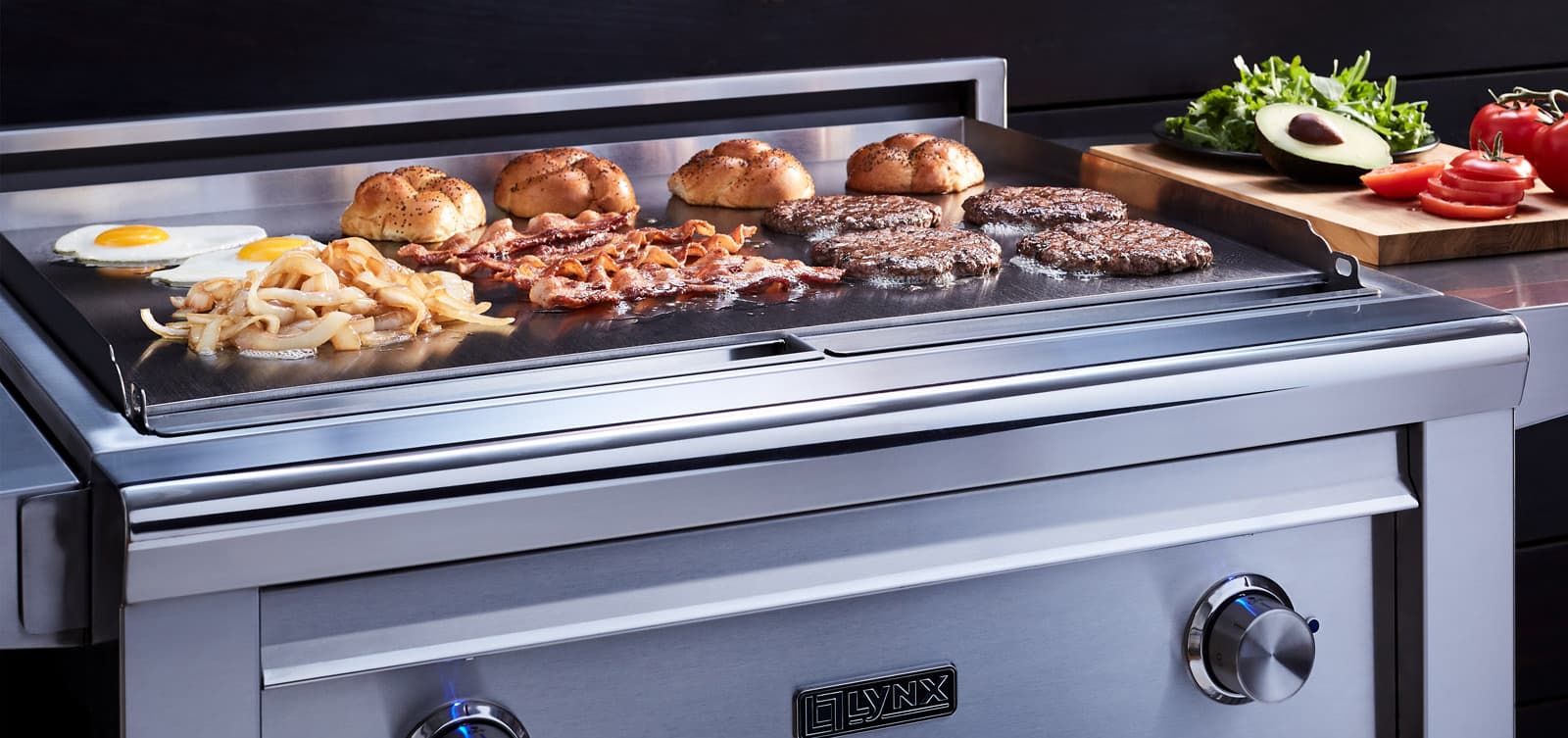 INDEPENDENT COOKING ZONES
The Asado Cooktop is designed to give you options—letting you prepare dishes that are better suited to a cooktop than a grill. And, you have options within the Asado, too. There are two completely separate cooking zones, each powered by its own Trident™ Infrared Burner. So, you can tailor the heat in each zone separately, up, down, or off, as desired.
FREE DESIGN CONSULTATION
Let's discuss your outdoor kitchen project.