LYNX GRILLS
The finest built-in grills. Professional Series and Sedona by Lynx™ Series.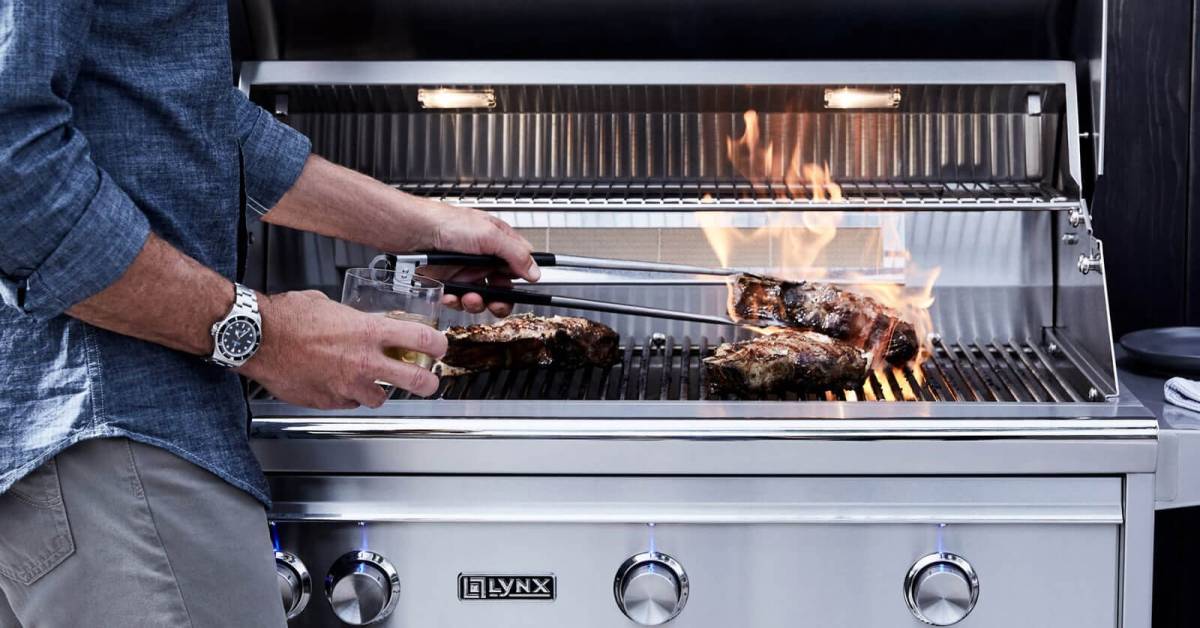 LYNX PROFESSIONAL SERIES
It's about cooking on a superior machine. The Lynx Professional Series is a meticulously hand-crafted grill with innovative and stunning features that give you precision control. If you are accustomed to tasting the best that the world has to offer, then the Lynx Professional Series was designed just for you.
LYNX PROFESSIONAL SMART SERIES
The Lynx exclusive MyChef™ app turns your mobile device into a precision dashboard for your grill. MyChef uses the grill's temperature sensors and electromechanical gas control valves to keep temperatures at the perfect level for the perfect duration, adjusting the responsive Trident™ Infrared Burners. When it's time to flip or remove your food, MyChef sends an alert to your mobile device.
SEDONA BY LYNX™ SERIES
The Sedona by Lynx™ Series is easy excellence. It's comfortable and flexible with refined features to give you a grilling experience that's both simple and stunning. Whether you're cooking lemon butter tilapia or portobello mushrooms, it helps you create sensational results every time.
FREE DESIGN CONSULTATION
Virtual consultations available! Let's discuss your outdoor kitchen project.