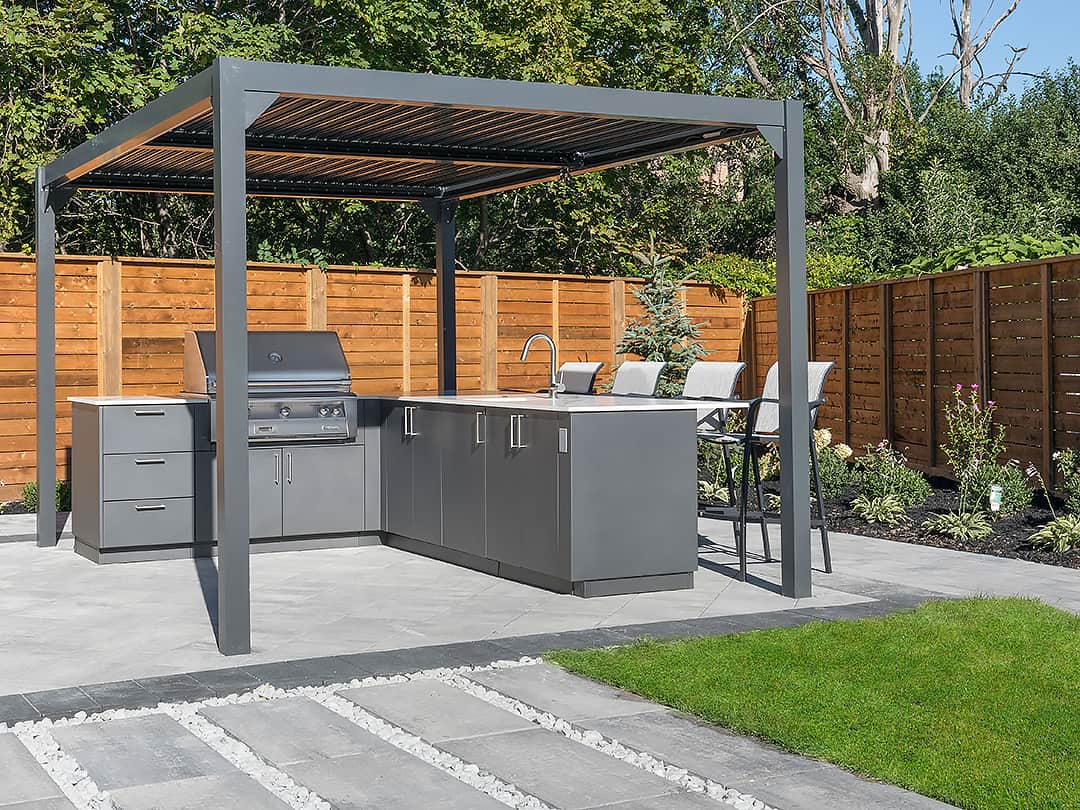 Spring is in the air. That means it's not just the nicer weather that is finally coming – all of those home spring cleaning tasks are as well.
While spring cleaning is typically associated with organizing and sprucing up the inside of a home, there's still plenty of essential work to be done in the backyard, too. Several months of the harsh Canadian winter does tend to take a bit of a toll on the exterior space of our homes.
The average home property presents a sizable amount of backyard spring cleaning work to be done. Everything from the lawn to the gardens to your grill will need some TLC.
8 benefits of backyard spring cleaning
The pandemic has made us reflect on how our homes are designed and how we use them. Homeowners have never appreciated being able to use their backyards more, than right now.
Enjoying your backyard doesn't come without a lot of effort, however. Spring is a time of renewal and the best time to get a yard in shape so you can get the most out of it throughout the rest of the year.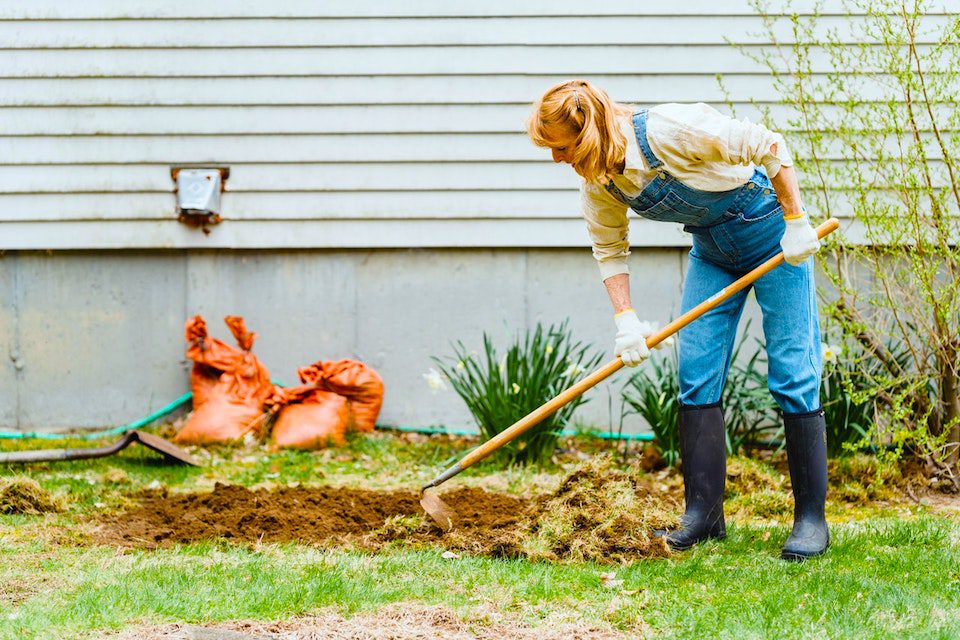 If you're struggling to get inspired about starting that backyard spring cleaning work, consider these eight benefits of doing it:
Having a nicer backyard means you'll be more likely to be drawn outside to enjoy it. 
The early spring temperatures are more comfortable to work in. You won't be sweating buckets in May and June doing neglected yard chores.
Connecting with nature by getting some fresh air and sunshine is good for your mental health. A pre-pandemic survey by Coleman Canada found that 29% of Canadians spend less than 30 minutes per week outside.
Backyard spring cleaning work is great exercise.
Completing the work in spring to get your backyard summer-ready means you can enjoy the space more during the best weather of the year.
Yardwork provides a good opportunity for family bonding and gets kids off their numerous screens (at least for a little while).
Being proactive in the spring with the maintenance and care of your lawn, gardens, and other types of foliage keeps them healthier.
There are fewer bugs to be annoyed by!
Get spring off to a positive and productive start. Whether you're doing your own yard work or hiring a pro for the job, be sure to include these ten essential tasks on your backyard spring cleaning checklist.
1. Clean up any backyard debris
The first step in refreshing a backyard's appearance is to clean up all of the debris that has accumulated over the winter.
Rake and pick up any dog waste, broken branches, leaves, wind-blown garbage, and other types of debris that ended up on your lawn, deck or patio, and walkways. Do the same with any loose debris in your gardens (we'll come back to them later).
The sooner that this initial cleanup step is done, the sooner you'll be able to:
start restoring the various areas of your yard
give your lawn and gardens more direct sunlight
better assess what backyard areas will require some extra attention
2. Start restoring your lawn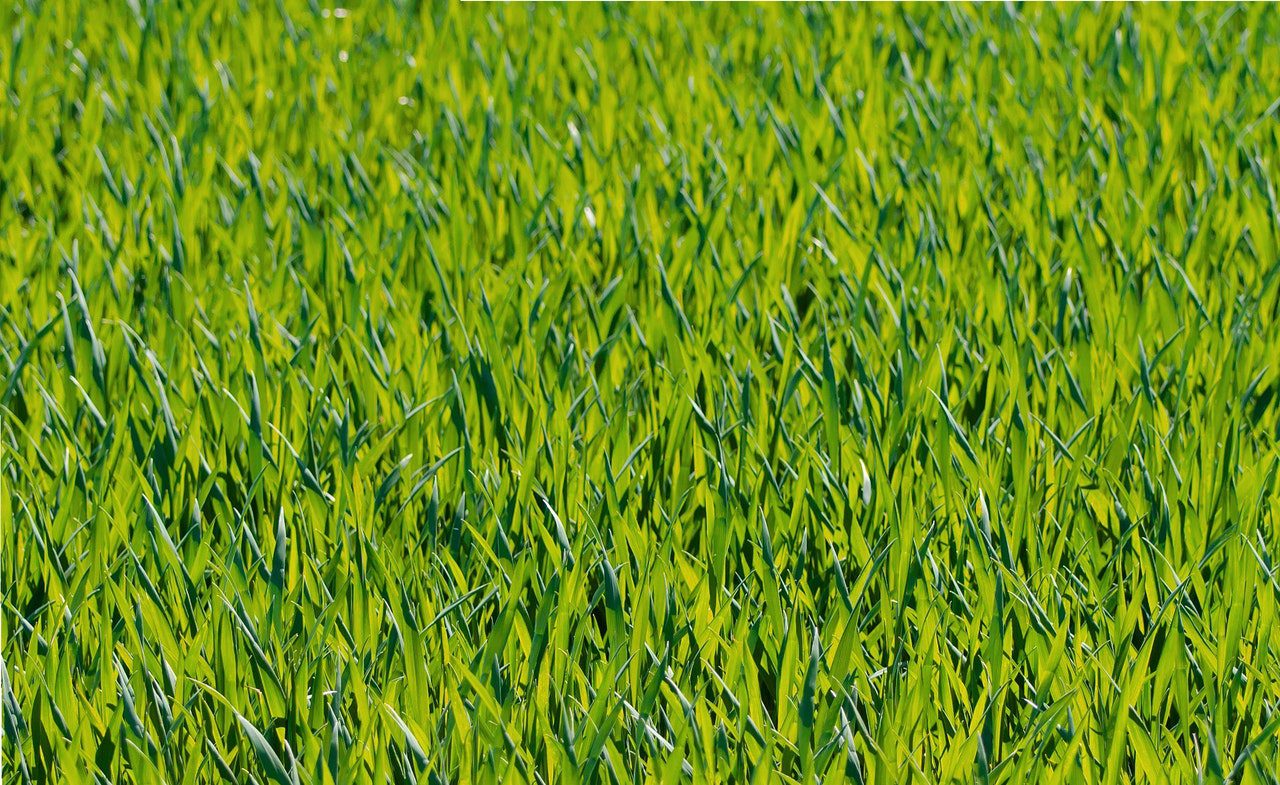 One of the top priorities on a backyard spring cleaning checklist will be getting your lawn looking lush and colourful.
Nothing impacts backyard curb appeal like the appearance of a lawn. A beautifully manicured lawn with a consistent green colour is an instant eye-pleaser, whereas a dried-out lawn with brown and yellow patches is just an eyesore.
Winters are rough on lawns, especially if too many leaves are left on the grass. An excess of leaves on a lawn over the winter can damage the grass by blocking the sun, matting it down, and creating mould and fungal diseases. That's why you'll want to remove those leaves as soon as you can come springtime.
On the other hand, leaving some mulched leaves on a lawn over the winter can be beneficial by covering up root systems, adding nutrients, and reducing weed growth.
Snow mould is another potential lawn issue you might have to deal with in the spring. It's a fungus that leaves white, pink, or grey patches on lawns, typically in locations that get heavy snowfalls. Scotts, the leading maker of lawn care products, explains more about why snow mould occurs on lawns and how to treat it and prevent it.
FYI: dog poop is not a fertilizer
There's a common misconception that dog poop left on lawns helps to fertilize the grass. In fact, dog poop kills grass if it sits on a lawn for too long and it also contains bacteria and parasites. Try not to wait until the spring to clean up dog waste in your yard. Cleaning up the dog poop every week or two throughout the winter will leave less of a cleaning mess in the spring. Your lawn will appreciate it, too.
Dog urine causes lawn burn over time, which can be difficult to combat since dogs like to do their business in the same area. Treating grass damaged from pet waste involves replacing sections of sod altogether or trying to grow new grass by using a combination of soil, fertilizer, and grass seed.
To help get your entire lawn looking its best, use fertilizer and grass seed, as well as aerating and dethatching your grass. Don't mow your lawn too short, either. That impedes the root growth of the grass and can cause more weeds to appear. Scotts says to "only cut the top 1/3 of the grass blades at any one time, even if this means you have to mow again after several days".
3. Get your gardens ready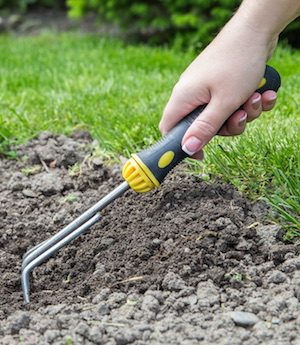 Getting flower and vegetable gardens ready for the spring planting season is another big task for most homeowners.
Since we've already cleaned up any wind-blown debris that ended up in them, now it's time to remove any dead growth in the gardens. This will not only improve the appearance of your gardens, it also creates more room for new growth and removes potentially problematic funguses and diseases.
Perennials should be pruned and trimmed back to make way for new growth. Some compost can be spread around them to aid the soil with root growth. If you're using chemical fertilizers in the garden, don't stray from the manufacturer's application instructions. Overfertilizing can burn or kill plants.
Using mulch in gardens preserves the soil's moisture and also reduces weed growth. For the best results, it needs to be replaced every spring, however. Remove the old much and put down new mulch after your planting is completed.
With the gardens now ready for the growing season, turn your attention to your pots and planter containers. Clear out any dead plants from last year, empty the old soil, and give the containers a cleaning so they're ready for new residents when warmer temperatures allow for planting.
4. Clean your grill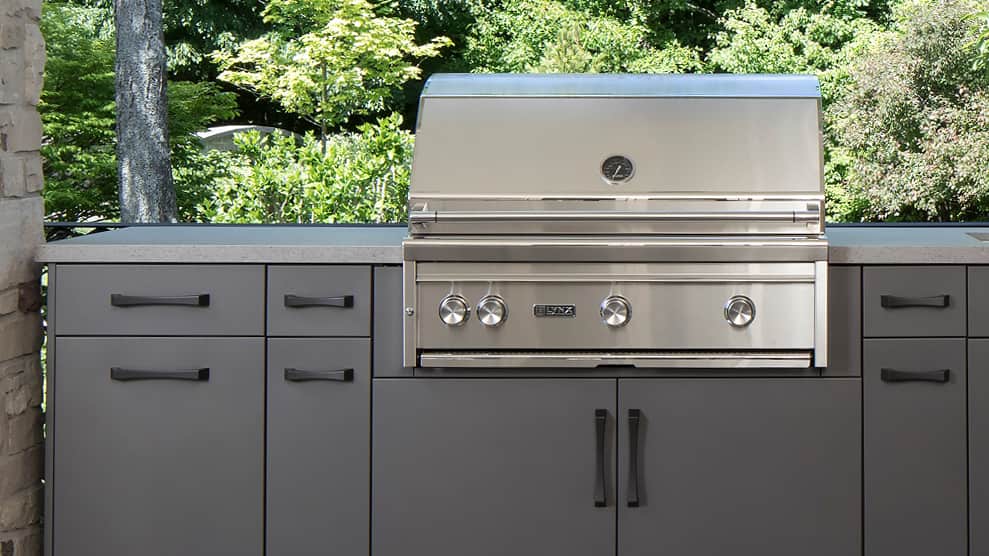 There are plenty of benefits of using your grill during the winter, but some people don't enjoy cold-weather cooking and store their grill away in the fall.
Whether you're in the latter camp and didn't give the grill a good cleaning before storing it or your grill was used throughout the winter, now's the time to give it a spring cleaning. A clean, well-maintained grill will:
be safer to use
produce better cooking results
function more reliably
last longer
Disconnect the gas line (which you should also inspect) and remove parts like the rotisserie rod, grill grates, drip trays, and warming racks. Soak them in warm water with some dish detergent for a while before using a degreaser and scrubber to remove the rest of the dried grease and food remnants. Rinse the degreaser off thoroughly before putting the parts back.
Scrub the entire grill interior using warm water with a little dish detergent. Don't forget to clean the burners and flavourizer bars. Avoid using grill scrubbing brushes with wire bristles because the bristles can break off and end up in your food. 
Using a cleaning product for the exterior of the grill will make it look nicer and help protect its finish.  Once your grill cleanup work is all done, run the appliance at a high temperature for 15-20 minutes to burn off any residual degreaser and soap.
Another option to get your grill ready for the spring and summer is to hire a professional grill cleaner. They'll come to your home and clean your grill and give it a tune-up. 
Why not expand your outdoor cooking space?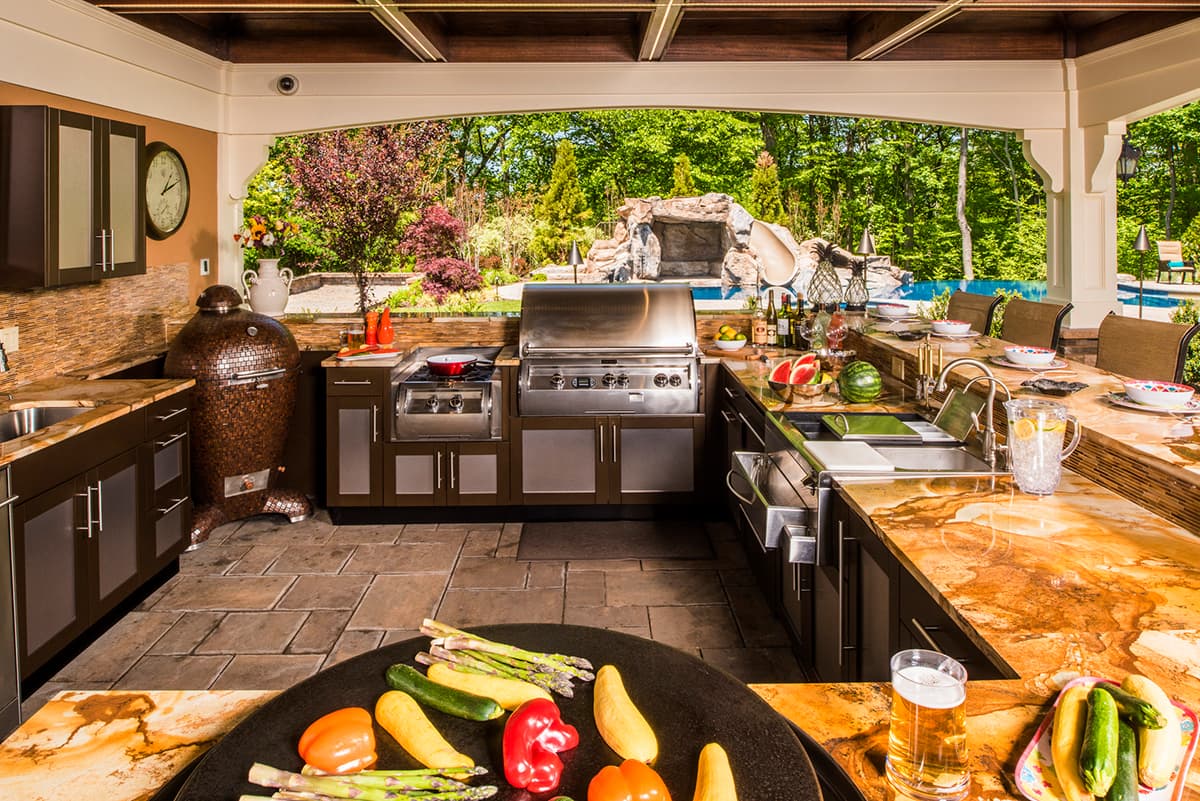 Most outdoor cooking spaces take up the amount of space of a homeowner's small grill. If your family enjoys barbecued food, why not make your outdoor cooking space bigger?
A professionally designed outdoor kitchen provides additional cooking space for your home.  You can have it fully outfitted with a built-in grill, appliances, countertops, a sink, and cabinetry for all your storage needs. Or, if you prefer, you can have a smaller outdoor kitchen space installed that will still be a major upgrade over a standalone grill.
Outdoor living space upgrades are one of the most popular types of home renovation projects over the last couple of years. You can complement an outdoor kitchen with a dining area and living room. This allows you to expand your home's livable space and enjoy your backyard more. 
5. Clean your outdoor furniture
Next on our backyard spring cleaning checklist is getting your outdoor furniture ready. Even high-quality outdoor furniture needs some occasional maintenance.
After getting your furniture out of the garage or a shed (or removing their covers if the furniture stayed on a deck or patio during the winter), take stock of what shape everything is in.
Wood furniture requires the most upkeep. It can be cleaned with a wood cleaner and soft brush. If it needs more than a cleaning, restore its appearance with a treatment of oil or stain.
Soap and water and a light scrubber or rag should take care of cleaning up any dirt and grime on plastic, aluminum, and wrought iron furniture. Use touch-up paint to make plastic furniture with faded paint look new again. Rust on wrought iron furniture can be sanded off and then repaint the sanded areas.
Wicker furniture can be cleaned with a water and soap mix and brush as well. Afterwards, rinse off the furniture with a low-pressure hose. It's a good idea to hose down your wicker furniture at least once a month between the spring and fall.
Don't forget your outdoor cushions
Some outdoor cushion covers are machine washable. Run them through the washing machine on a low cycle with mild detergent.
For cushions that can't be machine washed, clean them with some warm water, a mild detergent, and a cloth or sponge before rinsing them off.
If you need to replace some outdoor furniture or buy new pieces or cushions, remember that the demand for outdoor furniture goes up as the temperature goes up. If you wait too long into the summer, you'll have fewer buying options and anything you are buying or ordering may be backordered.
6. Clean and repair your deck and fence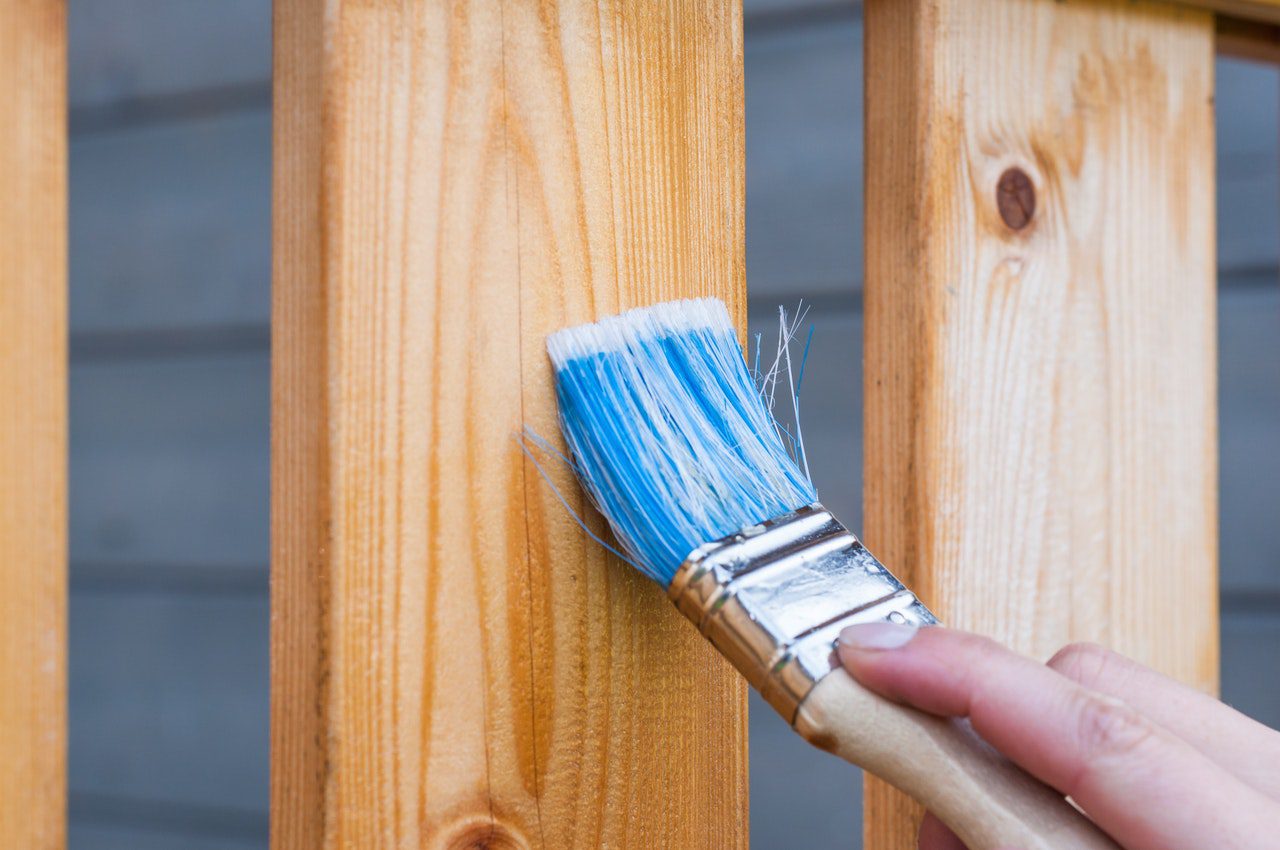 Sweep off your deck so you can give it a good wash after being pelted for the last few months with snow and rain. If you have a raised deck, check that all of the railings are sturdy.
To clean a wood deck, first, rinse it off with a hose and then use a handled deck scrub brush along with a deck cleaning product to remove dirt, stains, and any mould. Remember to scrub with the grain of the wood and then rinse the deck with a hose or pressure washer.
Replace any rotting or heavily split deck boards if needed. Wood decks typically need to be treated every 1-3 years with a stain, sealer, or stain/sealer product. Composite decking is much more low-maintenance than wood but does cost more.
Wood fences should be cleaned every spring. At the very minimum, use a hose or power washer to remove any dirt. A deeper cleaning with a scrub brush and cleaner is ideal to remove stains, mould, and mildew. Wood fences need to be stained and sealed approximately every 2-5 years, depending on the type of wood.
7. Clean your patio stones and walkways
Patios and walkways built with the most common types of stone-based products (like concrete, paver stones, flagstone, cut stone, and clay brick) are relatively low-maintenance.
A little bit of spring cleaning attention should be all the work that your backyard's stone surfaces need until the late fall, other than an occasional quick sweep or hosing off.
See if any of the stones are damaged badly enough that they should be replaced. Remove any weeds growing around and between the stones by hand, making sure you're pulling them out by the roots.
To clean most underfoot hardscape surfaces, using a hose or pressure washer along with dish soap and a scrubber should suffice. To remove tougher stains, mildew, and algae, a stone cleaner can be used.
For any of your backyard spring cleaning tasks, be mindful of using eco-friendly cleaning products. Cleaners are available that don't contain chemicals that can damage anything growing in your yard and be harmful to people, pets, and local wildlife.
8. Prune your trees, shrubs, bushes, and hedges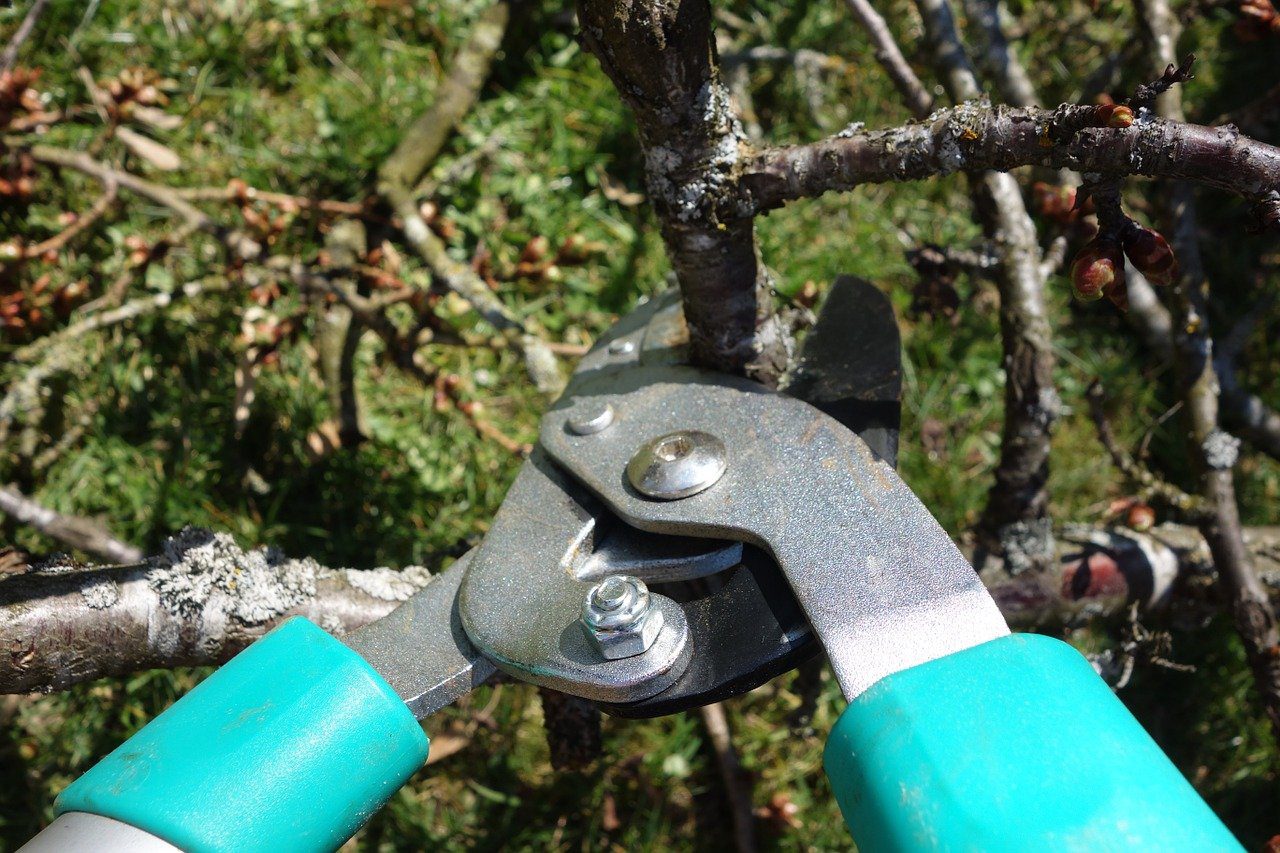 Tending to your shrubs, trees, hedges, and bushes in the spring doesn't only help breathe new life into your backyard, it keeps them healthy and stimulates their growth.
After removing any winter protection netting and wrapping they have, remove any dead limbs. Dead branches are unsightly, a falling hazard, and make plants susceptible to diseases that can spread throughout the organism.
The amount of pruning work you'll be doing in early spring depends on the types of vegetation you have. Some types of vegetation (like birch and maple trees) should be pruned in early spring.
With other types of plants (such as lilacs and forsythia shrubs), it's best to wait until mid-to-late April to give them a pruning.
9. Clean your gutters and downspouts
Cleaning out your home's gutters and downspouts is another important spring cleaning job. Sure, it may not produce the kind of eye-catching results you'll appreciate when you're outside. It's still an essential task that shouldn't be ignored, though, especially since spring is Ontario's rainiest season.
Clogged gutters and downspouts can cause water damage to the roof, siding, and foundation of a house. Attached patios and decks can get damaged as well.
Gutters and downspouts should be cleaned at least twice a year – in the spring and fall. Since they were last (hopefully) cleaned in the autumn, leaves, shingle grit, and other debris will have accumulated in them.
Leaf/gutter guards will significantly help keep your gutters from getting blocked. They're not a catch-all solution (pun intended) to keeping gutters debris-free, however.
Downspouts should ideally be drained a minimum of five feet away from a house. If needed, use downspout extensions to ensure that rainwater is draining far enough from your h0me's foundation.
10. Organize your garage and shed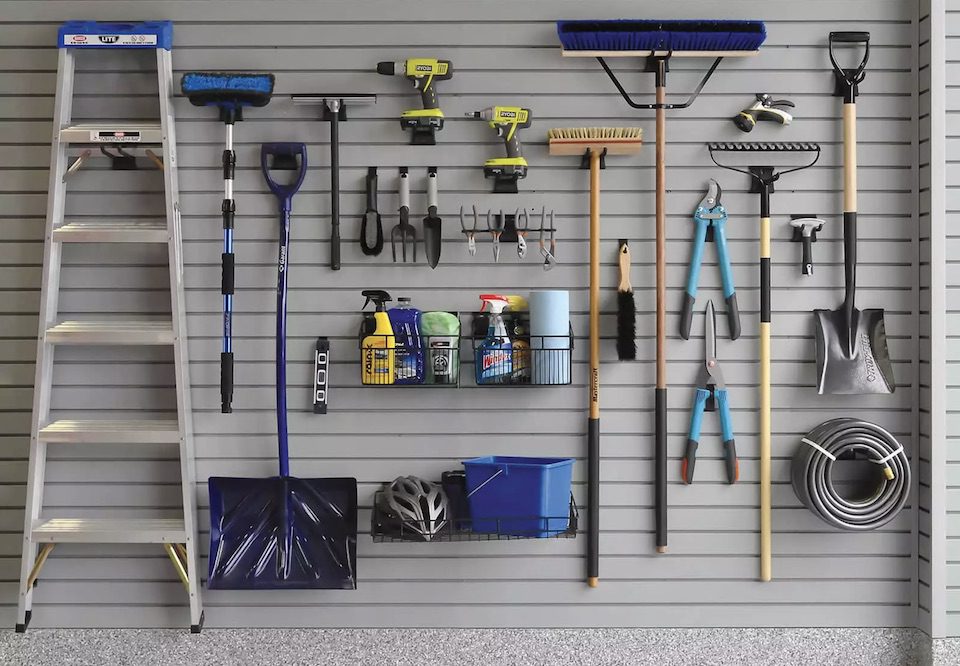 The final thing to include on your backyard spring cleaning checklist is getting your garage and shed organized.
Assess which yard and gardening tools and powered yard equipment will get you through another year and which items are ready to retire. Do the same with your hoses, hose attachments, and sprinklers.
Give all of your landscaping tools a good cleaning and organize them so they each have a home, which makes it easier to find them and put them away.
If you need help getting your garage organized, Garage Living has great storage and organization solutions that you'll find invaluable.
Get your outdoor living space project started
All of this backyard spring cleaning work will be worth it as you get to appreciate and spend time in a nicer backyard for the months to come.
Why not maximize your enjoyment outside with an outdoor living space that brings an exciting new look to your backyard?
From design to installation, Outeriors takes care of everything with your outdoor living space project. Schedule a free design consultation with us today to get started on your backyard's transformation.
Please share this post if you found it useful.
See also: